A beagle dog named Chloe was very depressed because her best friend, the adorable rabbit Rue, had died unexpectedly. Chloe was heartbroken and his mistress, Megan Cottone, wanted to do something to cheer him up and help him through his grief.
The woman therefore decided to adopt a cat named Chlea, and as soon as they met, they became inseparable. Even though Chloe will always love Rue, she has a best friend again with whom she can live, play, share new and unforgettable moments, and she is happy about it.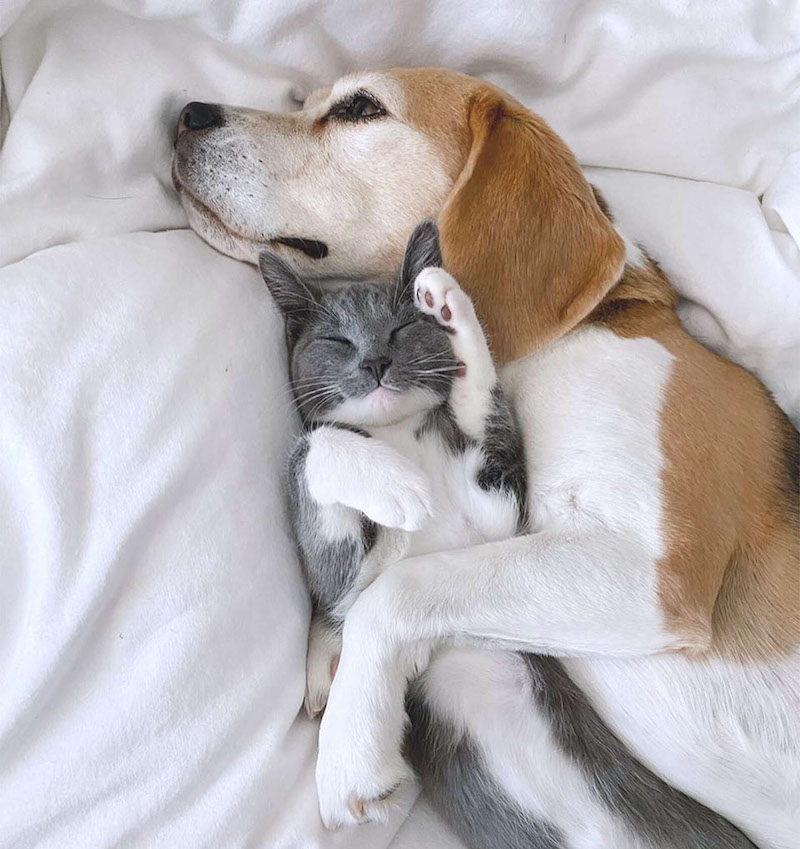 Megan told The Dodo:
"Chloe is very patient and gentle for a beagle, and Chlea behaves like a dog. Chlea wants to go wherever Chloe and I go, so we always take her! ".
The cat and the beagle dog have become the best friends in the world.
Chlea has got used to walking on a leash like a dog and loves it, especially because every day she goes on new adventures with Chloe. Recently, one of their latest adventures involved visiting a pumpkin patch, and without hesitationthey both embarked on exploration.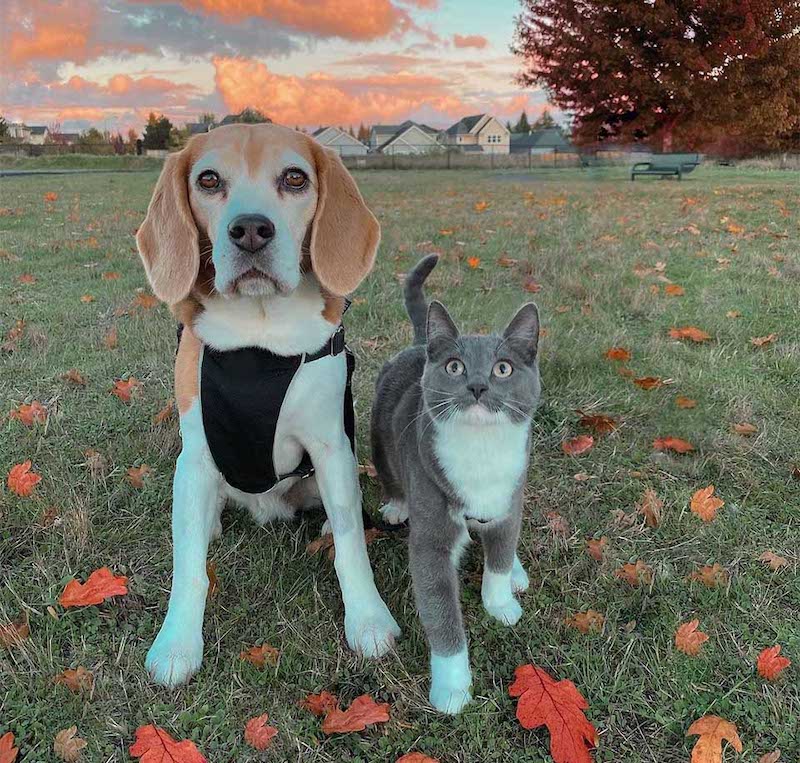 As soon as they arrived, they were excited and rushed out of the car to frolic and explore the place, Chloe was crying with happiness and Chlea was meowing insistently. The pumpkin patch was very quiet, so Megan Cottone knew they would enjoy sniffing the place out for themselves.
But, as the two BFFs enjoyed their day, they stopped for a few photo poses and the results were totally adorable. Chloe and Chlea haven't been best friends for long, but they've managed to strike up a great relationship and have been able to pose together for pictures.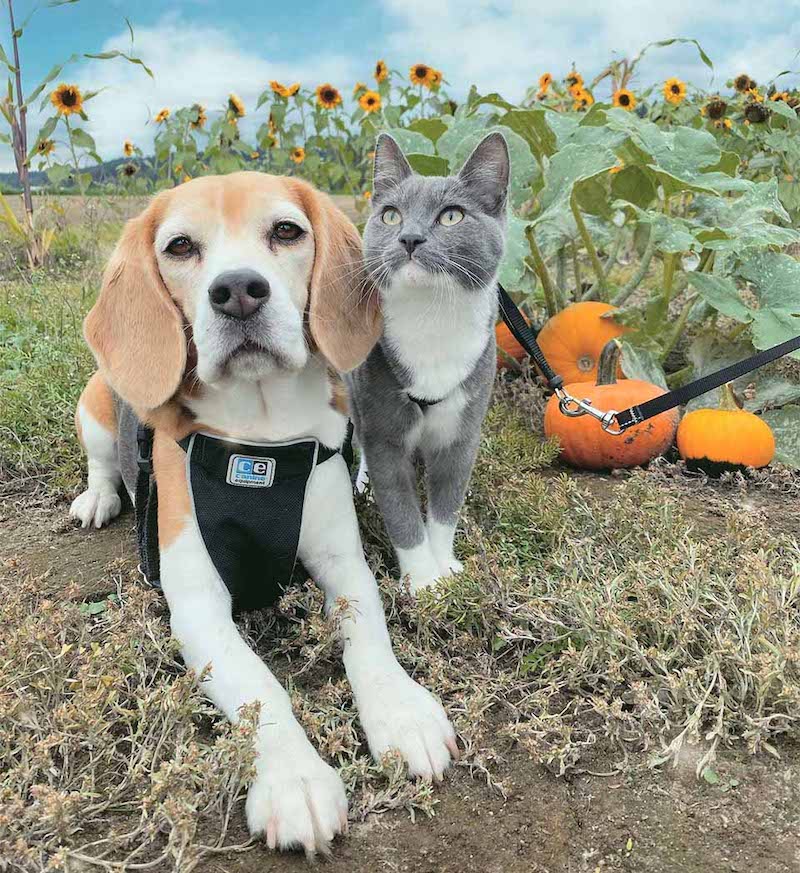 They know how to pose perfectly, because the photos look like professional models. Chloe and Chlea were very happy to pose for pictures, but the reality is that they like to be close; as long as they are together, nothing else matters to them.
Since meeting, Chloe and Chlea have become best friends, and it's almost a given that they'll be friends for the rest of their lives. They will go on to have thousands of adventures like the ones they had in the pumpkin patch, and their mistress will be ready to document the details.