The phrase "getting together like dog and cat" loses its meaning in this sudden manifestation of friendship between a tomcat and a doggy. The video posted by a local resident who saw the touching scene went viral online and inspired the community for the beautiful "demonstration of civil coexistence".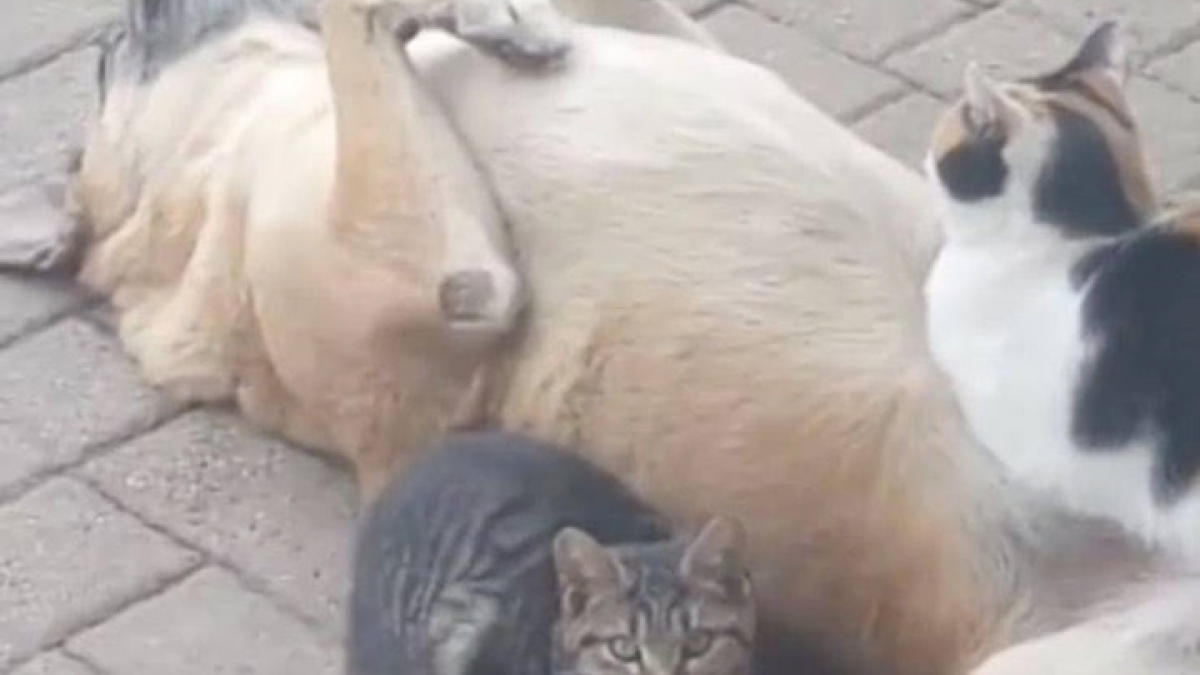 These specimens have clearly decided to enjoy life's simple pleasures without worrying about what people will say.
The man, quietly installed on a cafe terrace, noticed in amazement the little carousel that took place before his eyes.
He first saw an adorable stray dog ​​basking in the warmth of the sun's rays. Then an alley cat (white, black and ginger coat) approached him.
If the witness was afraid of a possible conflict between the dog and the cat, this was not the case. Instead, the tomcat sought the doggy's attention and affection.
The latter was receptive and allowed his new friend to climb on his stomach for a nap.
We can clearly observe on the sequence that a questionable lineage of the dog is wondering what this latest fashion is.
@carlopuri1

Bella Vita????

? original sound – Carlo Puri 1
Without shame or shame
The duo of new friends remained in this strange position for several minutes. Another neighborhood cat then came closer to also enjoy the warmth of the doggie's fur.
The man still sitting couldn't help but laugh as he watched the scene unfold before him and wanted to share it with the whole world.
The video, which was posted on TikTok just a few days ago, has been very successful.
It has been viewed almost 350,000 times and received many reactions.
Also read: The employee in a store, surprised that mewings are coming from a soda distributor, calls the firefighters
We can especially read in the comments: "It is a magnificent demonstration of civil coexistence", "cats always choose the best place to rest"or " the dog has lost all credibility towards his fellow dog".
Either way, this unlikely duo has proven to the world that cross-species friendship is still possible.

By Charlotte Jourdain
Web editor
.