Dexter is a Labrador dog who is only a little over a year and a half old, but he is overflowing with tenderness and love for the newest member of the family: a newborn.
One of those many moments, where he approaches the rocking cradle while listening to the little one, was recorded and posted on the networks. These images have generated multiple reactions and comments from Internet users.
A dog runs to soothe the crying baby in the house
Carter is the little one, he's barely a month old and when it's time to eat his calls get louder and louder. So Dexter runs to him and comes over to calm him down.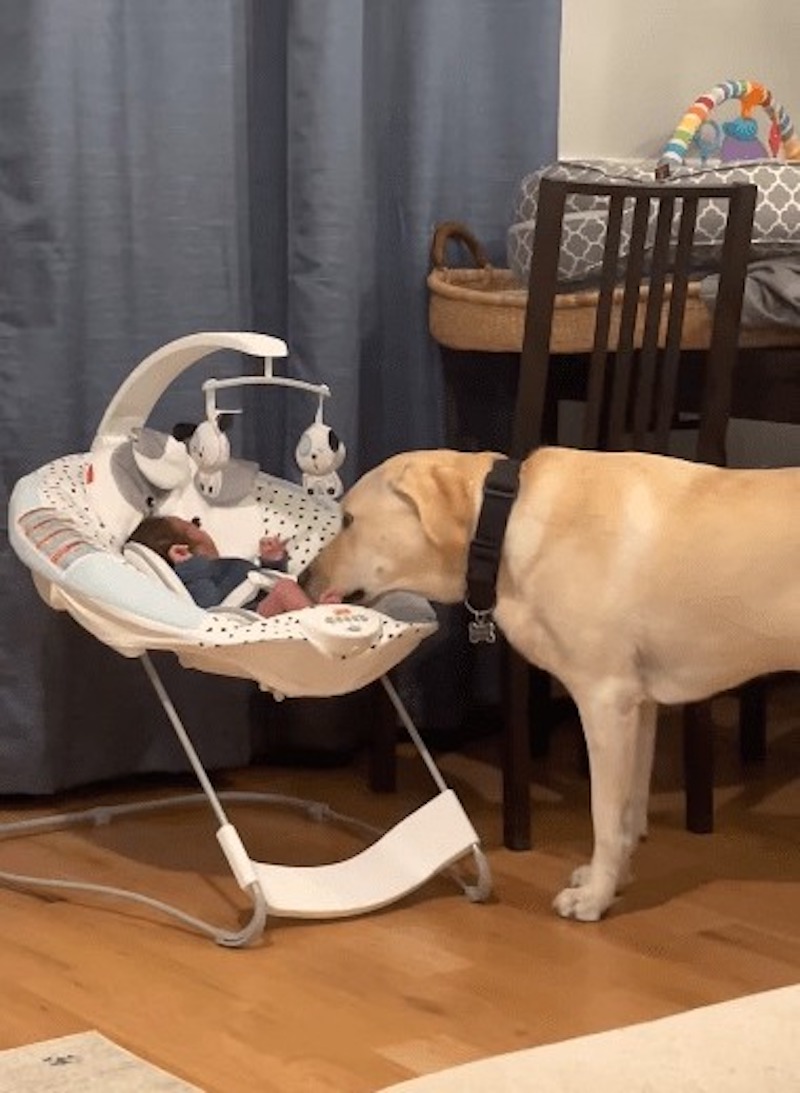 The mother did not expect Dexter to behave like this towards the baby. On the contrary, the dog was expected to be in a negative mood at the arrival of someone who takes all the attention away from him.
Everyone at home is very happy with the harmonious atmosphere. "Dexter has been absolutely brilliant with Carter and wants to be where he is. Every time Carter cries, Dex comes over and tries to lick his head or comfort him," said a media well-known digital called Viralhog.
The first day they brought the baby home, the parents wouldn't allow Dexter near them, until they made their mark with their newborn. However, it took less time than expected before they were inseparable.
Now, whenever Dexter hears the baby whine, he runs to her side and calms her down; there could not be a more tender scene. Her adorable behavior put an end to any fears parents may have had.
The video has already had more than two million views, as well as a good number of admiring and tender comments. There is no doubt about the strong bond that now exists between this dog and this baby; Dexter will always make sure we take good care of him.