While driving in Essex, England, a man came across an abandoned cage on the side of the road. Approaching to see what was inside, he was shocked to find 20 abandoned puppies, cowering together in fear.
He immediately contacted the RSPCA, where Inspector Sian Ridley and Animal Rescue Officer Enola Evans took the call and discovered the little puppies locked in a metal cage.
In a press release posted on his website, Sian said:
"When they told me how many puppies there were, I really thought there was a mistake – I couldn't believe someone had given up 20 puppies! They were all quite scared and shy when we arrived and it broke our hearts to see them all curled up together in a cage, it was a pitiful sight".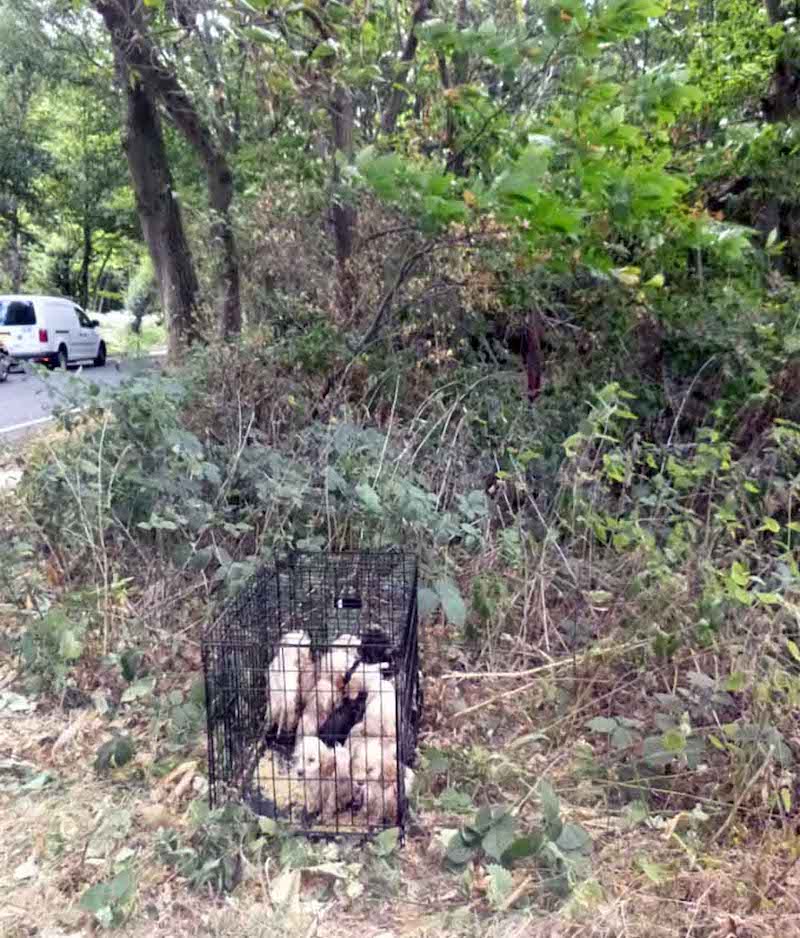 Man finds 20 abandoned puppies on the side of the road
The abandoned puppies were immediately taken to the vet, where it was determined that they came from different litters. One of the puppies was in very poor health, Enola took care of the little one, but despite medical care he unfortunately did not survive.
Sian added:
"I want to say a huge thank you to all the passersby who stayed to help these puppies and also to the vets who were able to look after them for a weekend. It's hard to know where these puppies are from…I suspect they might have come from a kennel. "
The rescued pups were around 6-8 weeks old, there were 14 males and 5 females, believed to belong to two or possibly more separate litters. It is also thought that the slightly older puppies could be Cockapoo or Poodle crosses.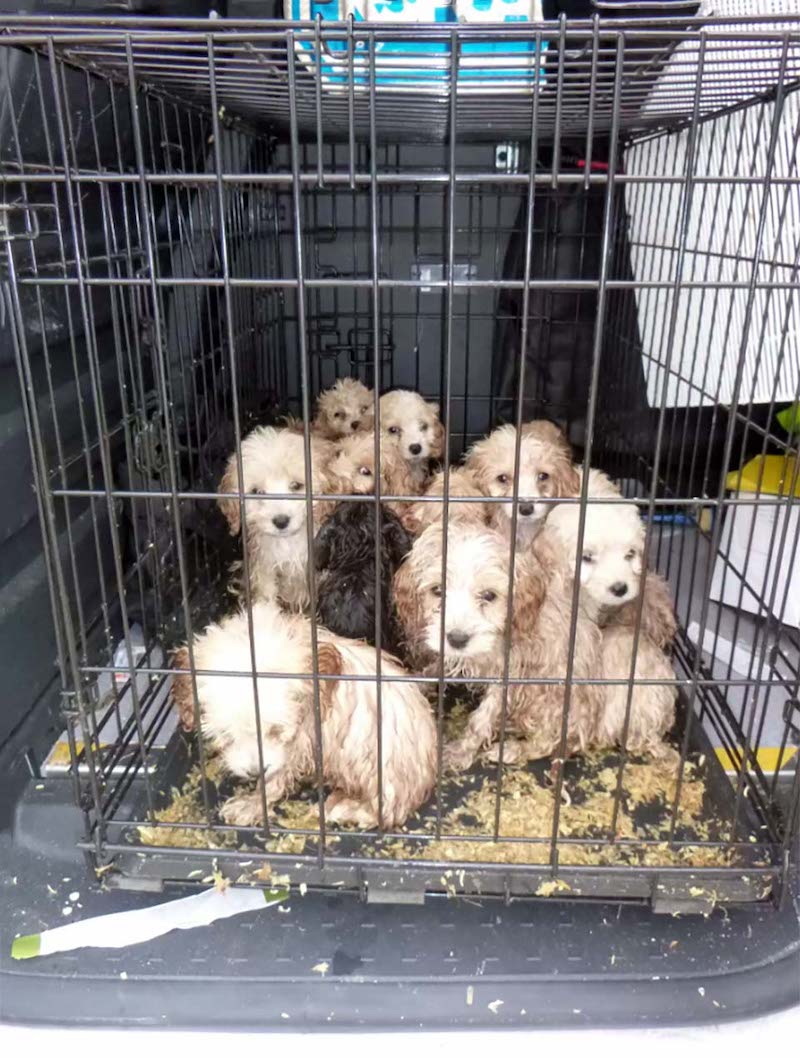 Fortunately, some of the puppies have been offered forever homes by the staff at the veterinary clinic where they are receiving medical care. For now, they remain in foster homes.
Although it was really shocking to discover the number of abandoned puppies in this place, they were fortunately found in time and these little ones can now have homes where they can thrive and be very happy.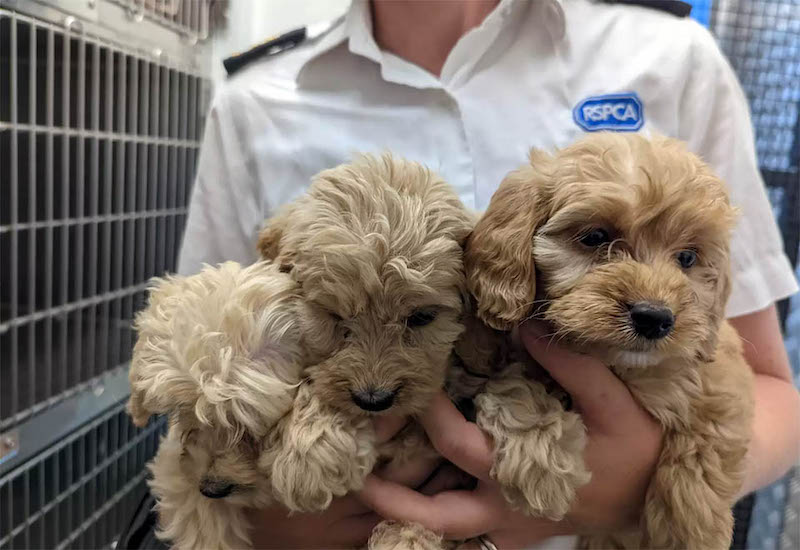 Finally, Sian said:
"Times are tough right now, but giving up little puppies like these is so irresponsible and cruel. Please never give up on your pet, seek help before things get so desperate."