A sea lion has tracked a cat to its home in New Zealand, forcing it to seek refuge with a neighbour.
It is an unusual encounter between two animals that everything opposes. On Wednesday, a sea lion terrorized a cat in New Zealand. The 'New Zealand Herald' reports that the sea animal entered Phil and Jenn Ross' home on Wednesday, showing up in the hallway after passing through the cat flap. Phil Ross, who, ironically, is a marine biology researcher at the University of Waikato, said his wife heard something "bark" that day. She quickly realized that what she thought was a possible dog was actually a sea lion chasing their cat. The latter found refuge with the neighbor, while waiting for his enemy of the day to be evacuated.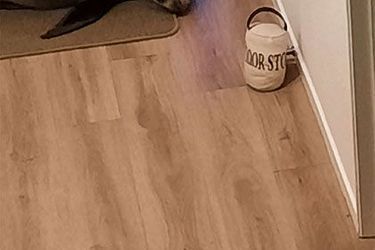 Phil Ross was not present at the time of this funny meeting. "It's the only type of family emergency where a marine biologist would have been helpful – I missed my finest hour," he joked. During her time at the Ross home, the sea lion "roamed the house quite a bit," visiting a guest bedroom and even hopping on a couch. Quoted by Fox News, Phil Ross blamed cat Coco, "who is very territorial and has a habit of picking on dogs." "I imagine that she gave a blow to the sea lion who did not let himself be done and started chasing it to the house (…). Coco hid at the neighbor's house and the next day she continued to refuse to go down the steps at the foot of which the sea lion had been the day before. We didn't see their interaction but it's clear Coco didn't like it."
What's next after this ad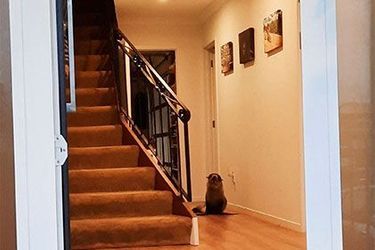 Phil Ross said the sea lions used to rest on the beaches in the area in this season, but he had never heard of a sea lion that went as far as a house in the neighborhood . He also said their visitor for the day was a 10-month-old New Zealand fur seal who had just finished being weaned by her mother and came to the beach to regain her strength after a heavy storm. "This particular sea lion was obviously in good condition and decided to go explore the sand dunes and nearby streets and houses," he added.
What's next after this ad
The situation was resolved after the arrival of a forest ranger who was able to capture the animal to put it back in the water. "I'm pretty glad there's no sea lion poop on the carpet or on the couch. I'm sure that would have been pretty fatal to the furniture," joked Phil Ross. The latter, in a more serious tone, however, warned the public, reminding them not to approach or touch these wild animals and to keep their pets at a distance.