Snoop, the Staffordshire bull terrier, was a very lonely dog, having been abandoned just before Christmas on the side of a road in a town in England. Snoop's abandonment was caught on security camera. The video, which was shared on social media, shows a helpless Snoop running after the car, heartbroken at being left alone.
However, Snoop finally has a reason to smile: he was, indeed, adopted. Laurence Squire, his new master, is the lucky one who welcomed Snoop into his home.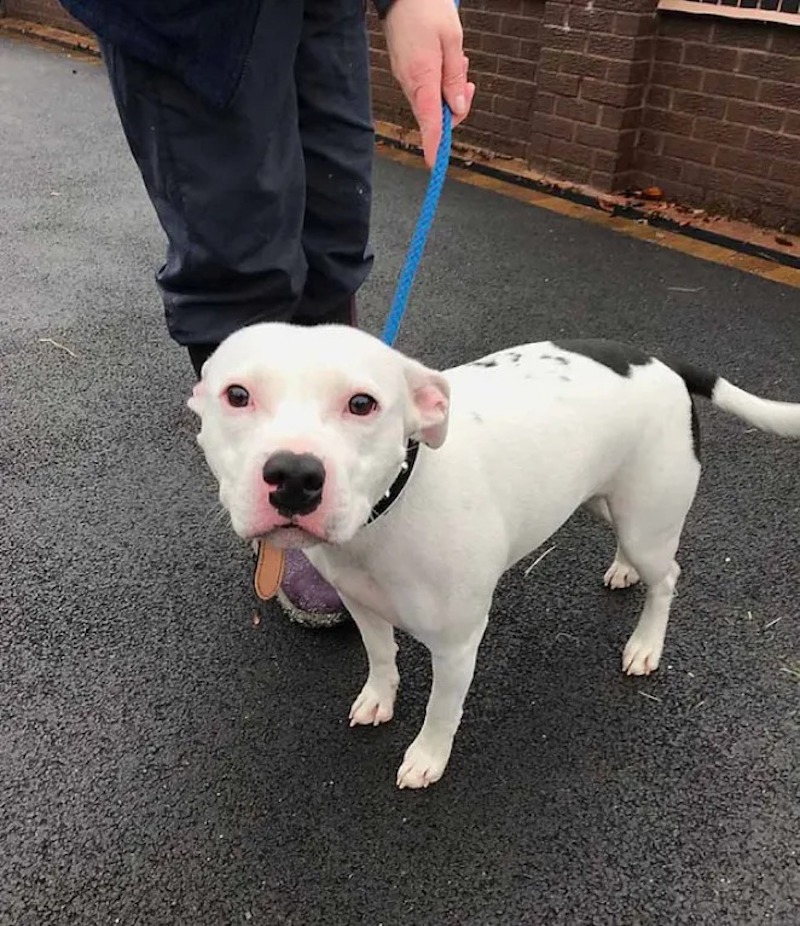 Laurence commented:
"I was watching the news one night when Snoop's story came through. What happened to him is shocking, and it was clear from the photos and the way he tried to get back into the car that he was a loyal dog. »
The RSPCA shared on Facebook:
"We are very happy to announce that Snoop, the beautiful staffie who was abandoned on the road, has found a new home! He leads a life of luxury in Herefordshire, his new home, which has a large garden and is surrounded by fields to run and play in."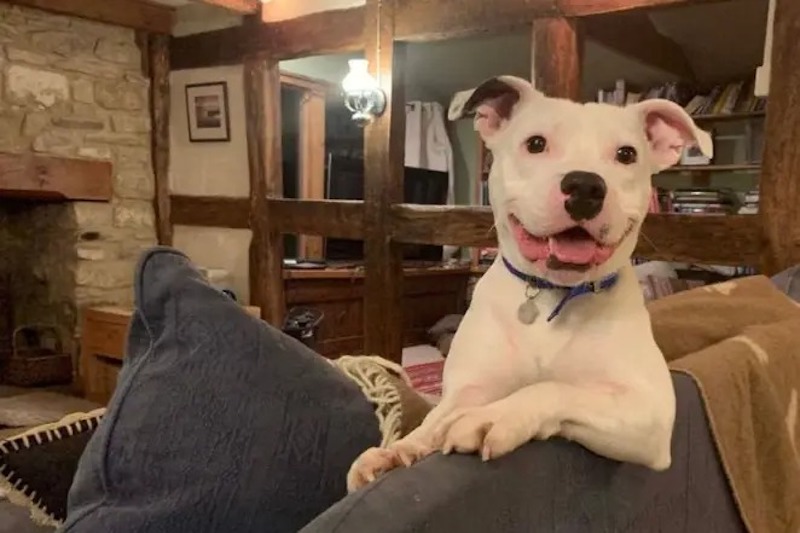 Snoop is such a loyal dog, RSPCA rescuers said he was prone to separation anxiety. Fortunately, Snoop's new dad works from homeso they will be able to spend a lot of time together.
Although it's only been a few weeks since his adoption, Snoop is already adjusting wonderfully to his new life, which couldn't be more perfect for him. After a recent visit, RSPCA spokesperson Rachel Butler said Snoop is very comfortable with his new family.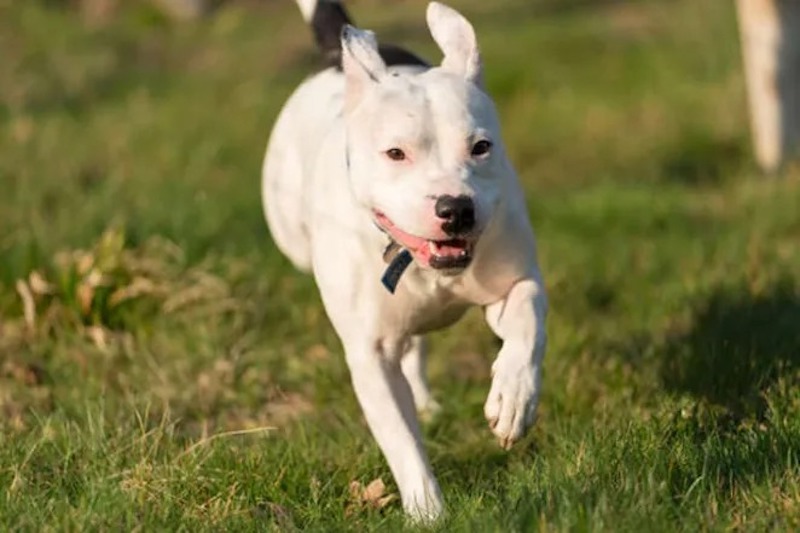 Abandoned dog can't stop smiling after being adopted
Rachel added:
"The love and attention he now receives from Laurence is wonderful. Snoop lives like a king".
Snoop plays, runs and naps like the happy dog ​​he's always wanted to be, but he doesn't take his eyes off his new master too much.
Lawrence added:
"I thought he might be the perfect dog for me and that I could give him the home he deserved. As soon as he entered the house for the first time, he jumped on the sofa and it was as if he had decided that this space was for him. He loves to lie on the back of the couch and if I light the fire he curls up in front. »