A poor dog found abandoned on the streets in India couldn't bear the pain. Neighbors alerted to the presence of a dog who was in such poor condition that it was difficult to recognize which animal it was. She had been spotted in a field, all alone and helpless. Maybe she was waiting for her end, now hopeless, and with no one to take care of her.
Fortunately, the staff by Animal Aid Unlimited decided to act as soon as he heard about the dog who needed help. The team traveled to the scene and found the dog, whom they eventually named Helen, in the middle of a construction site in a state of utter desolation, barely moving.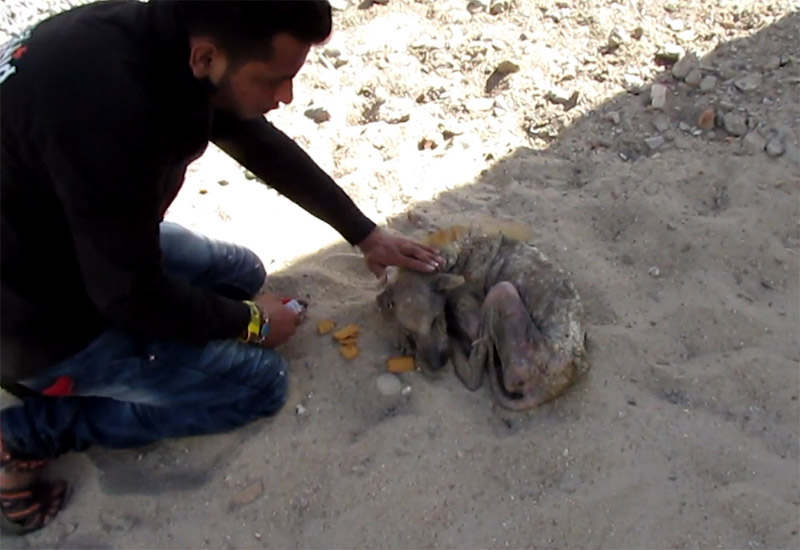 Helen cried every time they tried to touch her. His skin was so sore and damaged that only a few wisps of hair remained.
Abandoned dog cries every time you touch her
The volunteers gave Helen some cookies to gain her trust so they could rescue her. Patiently, they waited for Helen to calm down and took the opportunity to approach her. They carefully lifted her up in a blanket and took her to the shelter to give her much-needed veterinary care.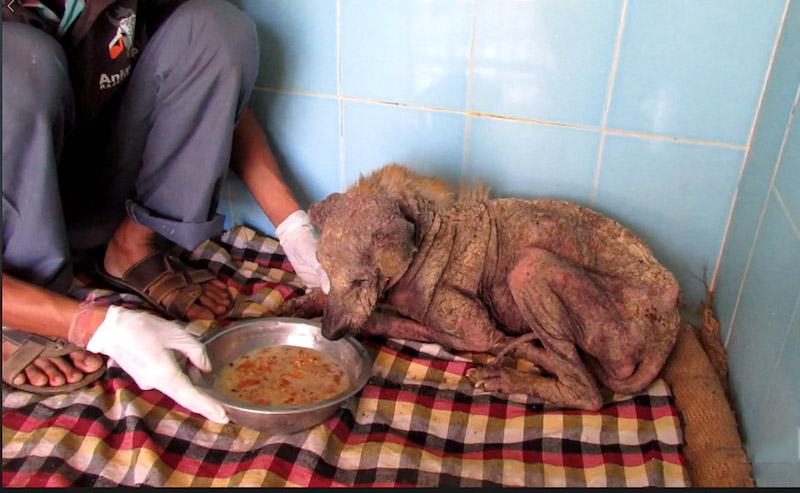 The vets at the shelter did everything they could to help him recover. They put on a special cream to help her skin heal and gave her as much food and treats as possible. Thanks to all the love and care she received from these heroes, Helen gradually recovered and is now unrecognizable, enjoying her new life.
Watch the incredible video of their rescue below:
Here is what Animal Aid Unlimited says:
"Our rescue team found her lying in a heartbroken little ball on the side of the road. His hip bones, rib cage, and spine protruded from his paper-thin skin. It looked like she no longer believed that life could bring anything but pain and she didn't even have the strength to stand. Pain and hunger had taken everything from him. »