Alix Desmoineaux is in conflict with his friend and former agent, Kamil. Accused of having scammed the candidate, the latter makes revelations and claims that the young woman mistreats her cat, Rajah.
Alix Desmoineaux: at worst, she confides in social networks
If Alix Desmoineaux has put an end to her career in reality TV, she does not escape dramas on social networks. While the young woman was becoming more and more discreet on the Web, she decided to break the silence following the revelations of Luna Skye.
Indeed, the latter accused her former agent of having scammed her. And this former agent is none other than Alix's former friend, Kamil Abderrahman. Following the confidences of the ex of Paga, the former candidate of princes gave up in turn.
In a long Instagram message, Alix Dmx wrote: "You may have noticed that, over the past few months, my relationship with networks and people has changed enormously. I've been almost inactive, I've become more reserved about my life than I shared with you before. (…) I'm not going to go into details, but these last few months have been very trying for me in every way. I suffered a lot emotionally (and not only…). I needed to take time for myself, to take care of myself and above all not to expose all that to you.(…) When things are not going well, I tend to withdraw into myself to protect myself. I don't promise you that I will speak up about everything that happened, because honestly it's still difficult for me. Today, many things have changed, I am gradually coming back to you".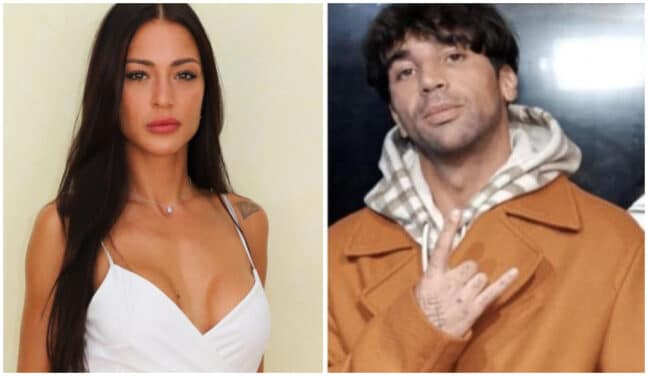 Then add: "It's not today that I'm going to start giving light to cockroaches in search of lost visibility. Since I left, it's been losing audiences. (…) Thank you to all the brands who sent me all the proof: contracts signed in my name, transfers to accounts that were not mine, while I was told that they had billing problems… ".
Alix balances on his former friend Kamil, the latter balances
Shortly after these revelations, the main interested party spoke on social networks. And the least we can say is that Kamil has not planned to spare his former friend. In his Instagram story, the presenter of Salad, Tomato, Onion gave his version of the facts.
And according to him, Alix Desmoineaux is not the influencer she claims to be. " She lies ! Never in my life have I taken anything from her. Precisely, we spent our time telling him to slow down the expenses. She had delusions of grandeur, it was sickly. »
And to add: "She was getting meaner and meaner and meaner to us. You had to see how she humiliated the people who worked with her. She plays it sensitive girl, but she could belittle Hippolyte because he couldn't find any specific panties in his disgusting room. And you want to know why she and Samy fell out? Because he refused to sleep in a hotel room that she wanted to pay 14,000 euros. He found this expense useless and indecent. She blamed him for breaking her in her delirium. If I separated from her, it was because I refused to continue working with a person who respects neither her friends, nor the people who worked for her, nor the agencies, nor the brands, nor her subscribers. »
Alix Desmoineaux: accused of mistreating her cat, Rajah
But that's not all. According to her other former friend Hippolyte, Alix allegedly abused her cat Rajah. Indeed, the young man openly accuses the former reality TV candidate (who would be close to the rapper SCH) of not taking care of his pet.
He swings: "Very quickly, the cat became attached to Samy and myself because we were the ones who walked him, fed him and played with him. While she preferred to make content on outfits or she went to take a nap in front of Netflix. The Savannah is a cat that needs to exert itself, to run, but if we don't take it out, he spent his time locked in a corridor next to his room. (Corridor of which he must surely still be a prisoner). »
Then to continue: "I love animals too much to let that happen, so with Samy, Zu and Hichem, we took him out for as long as possible (some walks lasted hours). Because yes, an animal needs affection and that we spend time with him but in real life! Not just filming yourself for 10 minutes with him to increase his subscriber rate… I'm not saying that she didn't care, thathe was no longer there as a mascot than as a person in his own life. I dare to hope that she takes care of it and that he is not just locked in his hallway… where is he anyway?" A story that was notably reported by Kamil. We can't wait to hear Alix's reaction.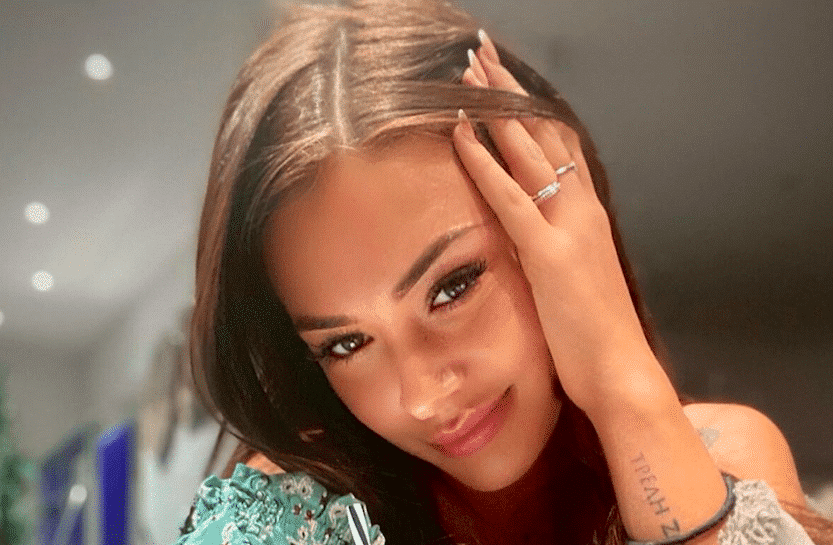 We have to believe that rumors are rife concerning the beautiful Alix Dmx. If the young woman says she is single, many of her subscribers think she would be in a relationship. And it was a car trip by the young woman with her friend Kamil that sowed doubt among internet users. We tell you […]
Read more