A special holiday: Many dogs bide their time on the streets and in shelters around the world, but some are less favored than others for various reasons such as illness, condition and age.
This is the case with older dogs, who are often rejected by people when they visit homes that care for rescued dogs, all in an effort to find them a home where they can live forever.
The reality becomes again more discouraging when the years go by without anyone paying attention to them, but with patience, the right time always comes. This is the case of an old dog who was adopted after spending several years in the shelter that saved him in Lima (Peru).
A dog celebrates his 21st birthday with his family
Most people prefer to adopt puppies when visiting homes that rescue and care for animals. In a way it's understandable, because they are babies and no one can resist them, but regardless of their age, they all have the same value and all deserve a chance.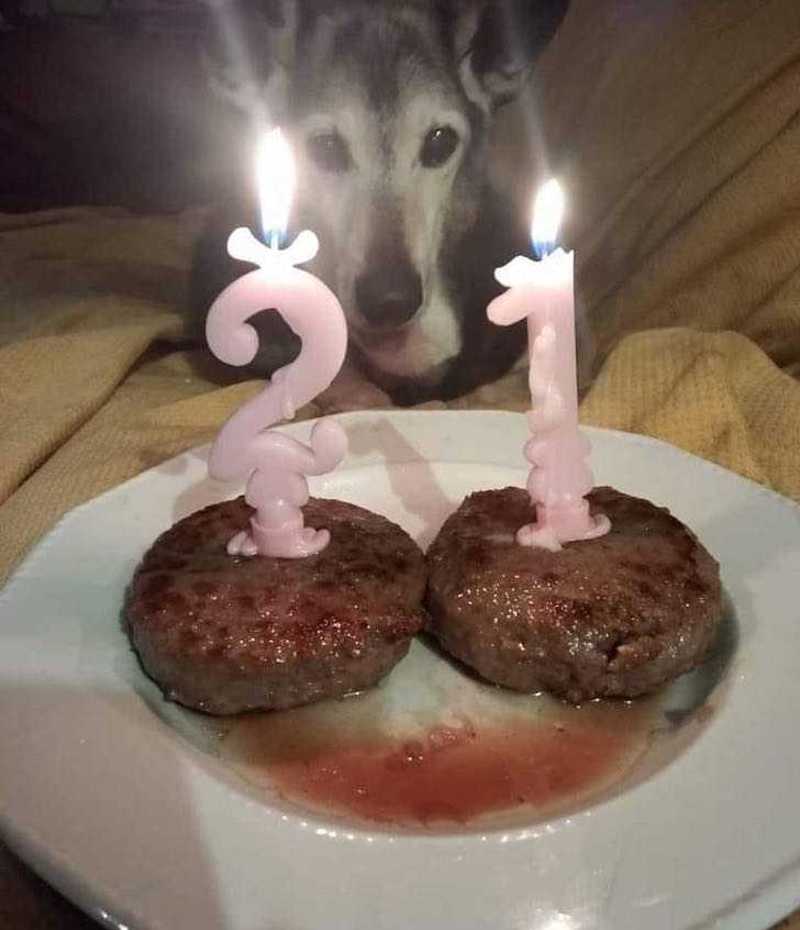 Older dogs are often ignored because some people think they don't have much longer to live, maybe they're grumpy, but the truth is, they're just waiting for someone to welcome them with open arms. and live the love they dreamed of, no matter how long they have left to live.
A man named Rocco Zapata showed on Facebook the case of a little dog who was adopted at the age of 18 after spending 17 years in a shelter, and who still has a lot to live for, because his new owners celebrated his 21st birthday with a special party .
They placed two burgers on a plate, and on top, some candles for the 21st birthday this adorable dog celebrated with his family, receiving all the affection he's longed for.
"This grandfather was adopted at the age of 18, after 17 years spent in the institution, so that he could experience a little of what it is to belong to a home, to be the family dog ​​and leave happy. However, the desire to live as long as possible in a family made him live much longer. And today, he is 21 years old! And he is in full mental and physical health.
"Congratulations Grandpa. We hope that many other senior dogs will have the chance you had, we send you love and happiness. It's never too late to live our dreams." this is how Rocco finished his message.
The same post racked up 10,000 reactions on Facebook, and received many greetings from users who wanted to join in on this important occasion. It is clear that this dog receives a lot of love, and it is hoped that he will continue to do so for the rest of his life.