CyberOne is the new robot presented by Xiaomi. After CyberDog which imitated a dog, this new futuristic device rather seeks to get closer to the human being.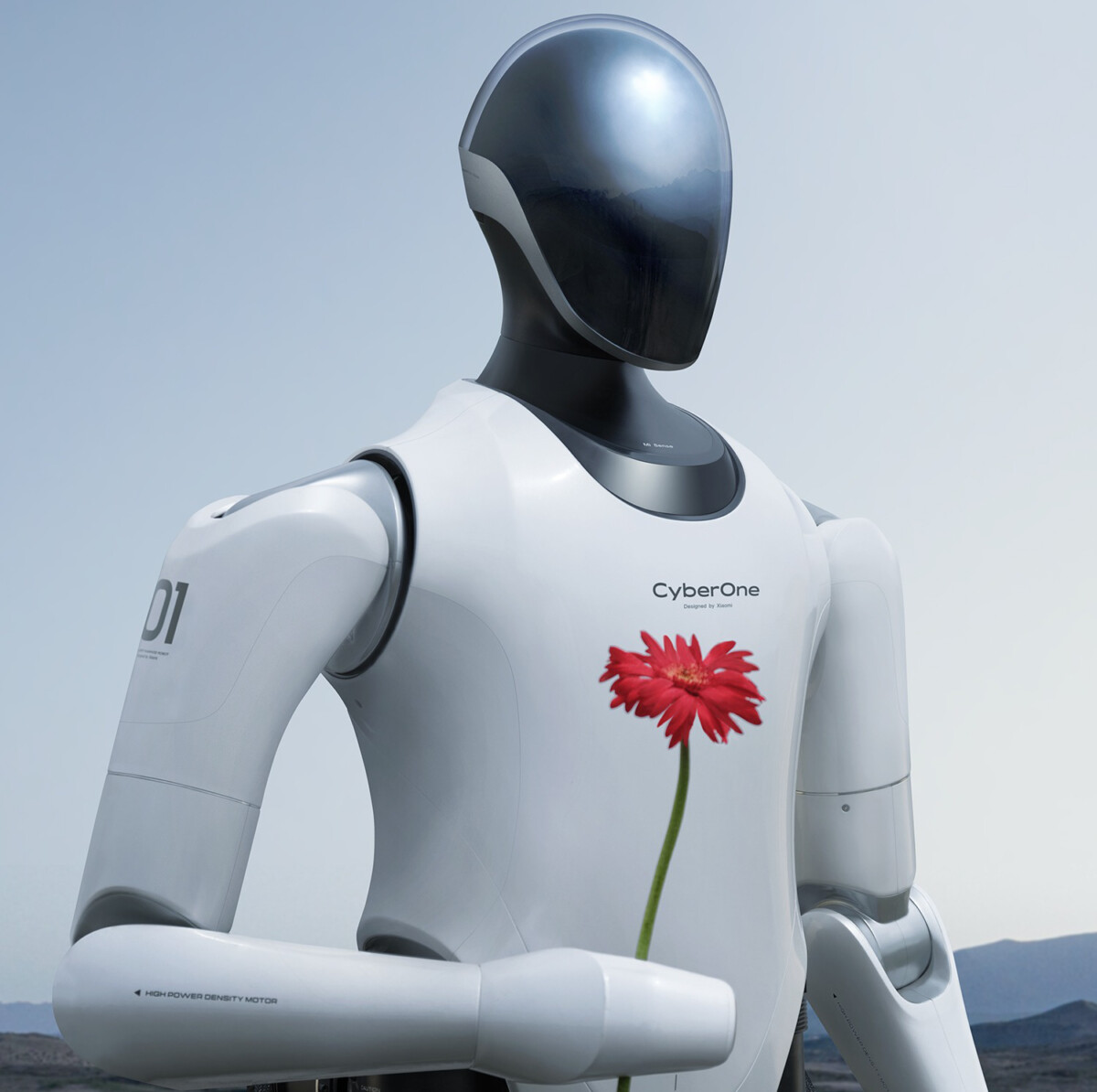 We knew the Xiaomi CyberDog, now here is the Xiaomi CyberOne. Yes, the Chinese brand continues its efforts in robotics and, this time, instead of recreating a kind of dog, the firm is now trying to imitate a human being.
The humanoid robot presented by Lei Jun, boss of Xiaomi, is 1.77 meters tall and weighs 55 kilograms. CyberOne is supposed to understand your emotions and learn from its mistakes thanks to its artificial intelligence. He can carry items and even bring them back to you if you ask him to. On stage, a robot came to bring a rose to the presenter.
I was both nervous and thrilled to interact with him on stage. What did you think of his performance tonight? #CyberOne pic.twitter.com/Je1eXDYEGR

— leijun (@leijun) August 11, 2022
Note that the robot can move forward at a speed of 3.6 km/h. Speed ​​it can reach quickly thanks to a torque of 96 Nm/kg. To "see the world" around it, the CyberOne relies on in-house imaging software designed by Xiaomi's Robotic Labs branch.
A competitor of the Tesla Bot?
The Xiaomi CyberOne is very reminiscent of the Tesla Bot unveiled by Elon Musk a year ago. However, we always wonder if this kind of product can really be democratized one day. Lei Jun does not hide his enthusiasm and explains that robotics is one of the areas that his company wishes to invest very seriously.
Meet #CyberOne, our first full-size humanoid robot developed by the Xiaomi Robotics Lab. He is 1.77 meters tall and weighs 52 kg, kind of a big guy among humanoid robots. What nickname should we give him?🤔 pic.twitter.com/WTPOiiC8Ji

— leijun (@leijun) August 11, 2022
It would be interesting to be able to see it in demonstration in other conditions. As a reminder, the CyberDog had left us a little perplexed at the MWC in Barcelona… Remember that beyond this announcement, we also remember the presentations of the Xiaomi Mix Fold 2, the Buds 4 Pro, the Watch S1 Pro and the Pad 5 Pro 12.4 inch.
---
To follow us, we invite you to download our Android and iOS application. You can read our articles, files, and watch our latest YouTube videos.