Amarildo Silva is an entrepreneur from 23 years endowed with a great creative spirit. He has always wanted to work for himself through craftsmanship and that is exactly what he has been doing for the past year and a half.
Amarildo transforms old tires into beds for cats and dogs, and also creates poufs, eco-friendly bins and even Christmas decorations. This young man has devoted himself entirely to making these magnificent creations, bringing joy and comfort mainly to cats and dogs.
Each day, Amarildo cut, washes, paints and draws with great passion. He lives in Campina Grande, Paraiba, Brazil, and it's amazing what he can achieve with materials that many would throw away as trash.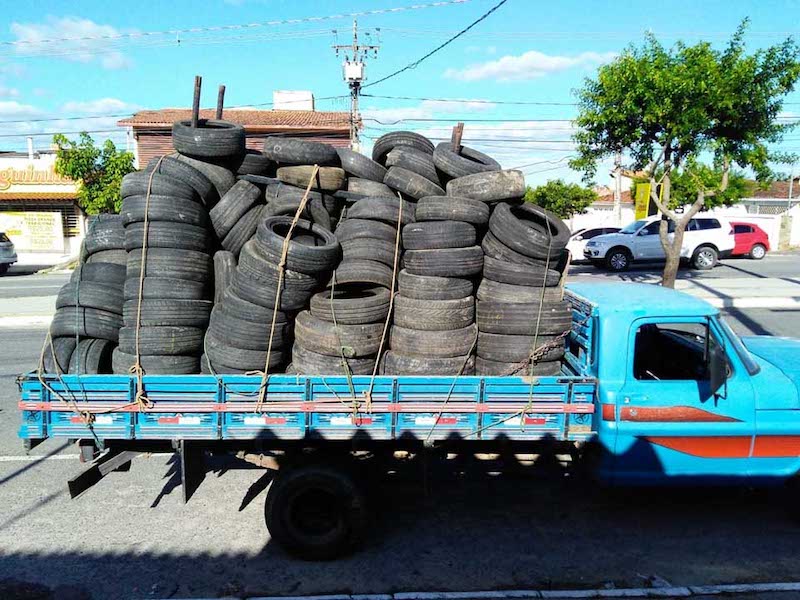 A young craftsman creates a pet bed from tires
Amarildo explains as follows:
"I saw puppies sleeping in old tires in the middle of the street and I went looking for animal NGOs in the city and saw that they also use tires as small beds for animals to sleep in. That's when I decided to create a different and fun model for them. »
Day after day, Amarildo tries to find innovative ideas that have a socio-environmental impact. At first this young man donated the tire beds to NGOs. He posted pictures of his creations on social media and managed to capture the attention of hundreds of people who started placing orders wanting to buy the beds for their dogs or cats.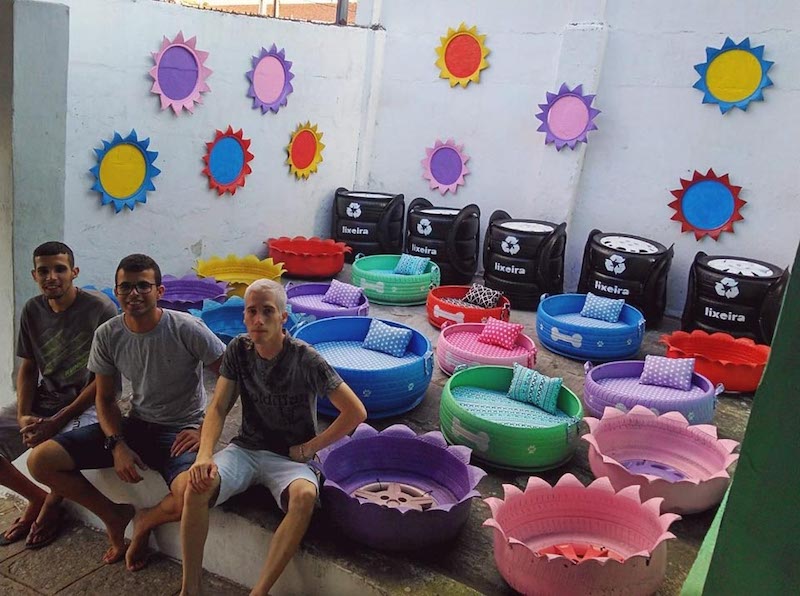 Amarildo worked as a cashier in a network of supermarkets. Three years later, he was able to realize the dream he had always wanted. To date, more than 1,500 beds have been made by this craftsman. The production is done at his home and his family helps him. Old tires are collected from the streets.
Amarildo adds:
"I take tires in large quantities, either on the street, in rubber shops, on vacant lots, wherever I find… I only have support from my family, I take small steps without outside investment" .
Amarildo has a room where he keeps all the tires:
"I can store up to 300 tires in this reserved space in the yard of my house".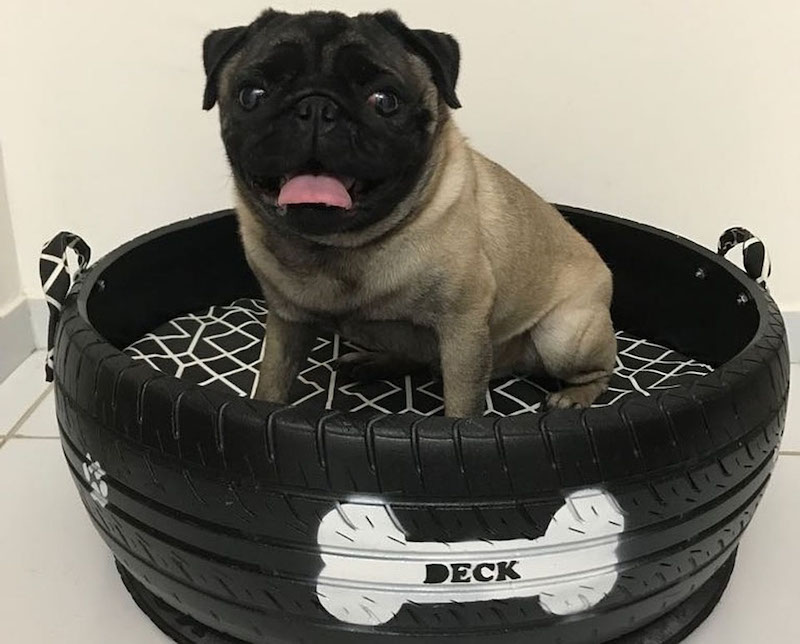 Today, most beds are made to order. For now, orders for Amarildo come mainly from Campina Grande and João Pessoa.
Amarildo explains as follows:
"When I posted a photo of the idea on social media, many people liked and shared it. People from all over the country are making requests, but I don't have the structure to respond to everyone. »
The young man's idea caused such a stir that in February of this year he was invited to participate in the show "It's Home" on Globo TV in Rio de Janeiro.
Amarildo also promotes workshops to turn tires into handicrafts. Currently, he is even carrying out projects in a public school in Campina Grande and in the town of Remigio, in the Agreste do Estado.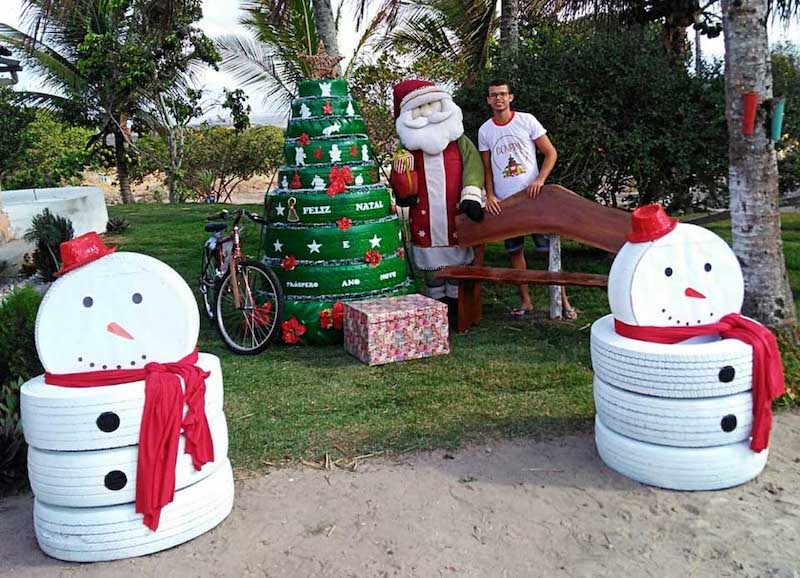 Amarildo said:
"Both projects aim to transform vacant lots into recreational areas. And at the Campina Grande school, I do it with the help of the students. »