In an oceanarium in Florida, visitors witnessed an impressive event: in the middle of the show, a dolphin attacked its trainer and tried to drag it underwater.
The Miami Seaquarium is an oceanarium in Florida where shows are often held with dolphins. Last weekend, during a performance, an impressive and unusual scene took place under the distraught gaze of the spectators.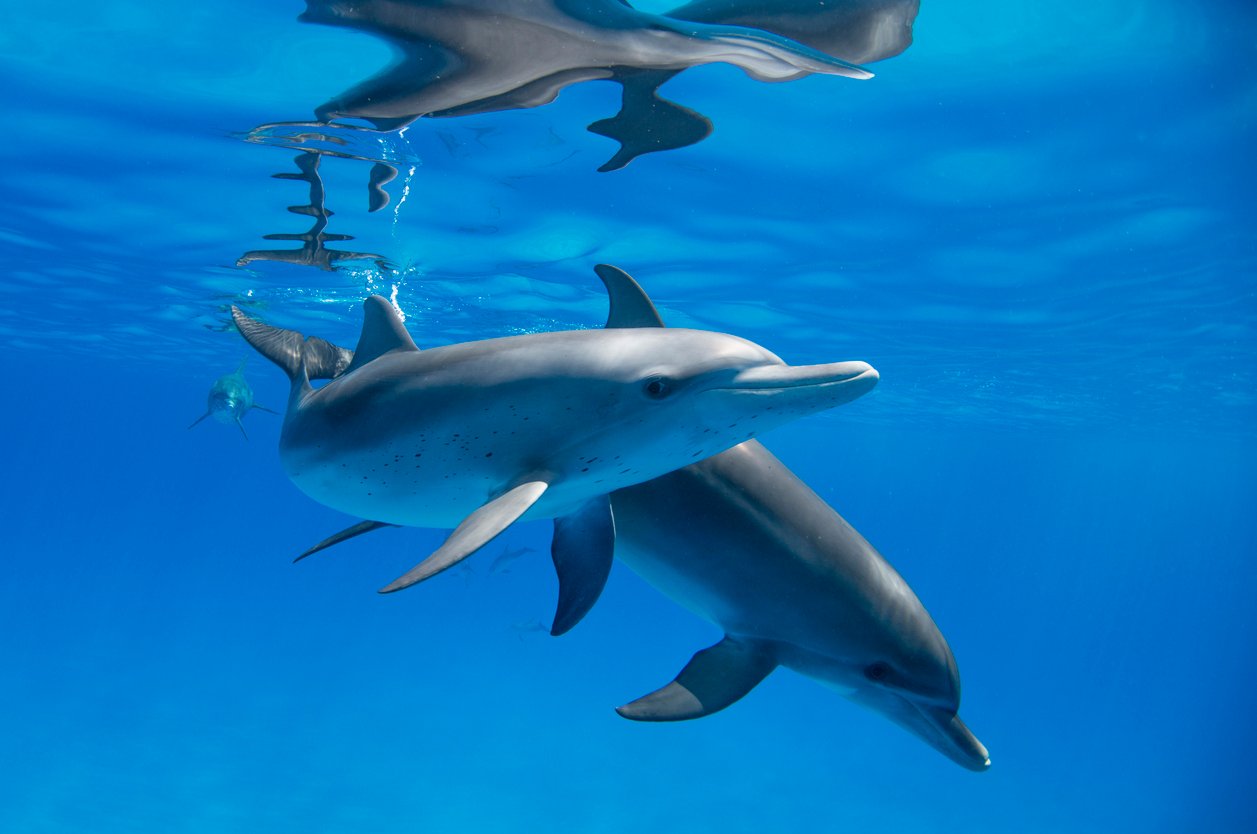 Photo credit: iStock
During the show, one of the dolphins became violent and started attacking its trainer while trying to drag it underwater. This scene, which was filmed, was shared on TikTok by a father.
"The kids were clapping and thought it was good, but the adults knew something was wrong"did he declare.
A dolphin attacks its trainer
In the video, the man can be seen trying to stay on the surface as the dolphin tries to drag him underwater. According to a first investigation, the trainer would have accidentally hit the animal during the performance, which would have caused this defensive reaction on the part of the cetacean.
"A dolphin and a trainer accidentally collided in the water on Saturday while performing routine behavior. It was an uncomfortable interaction for both of them and the dolphin reacted by breaking the routine and hitting the trainer"according to a statement provided to CBS News.
@scphoto_ky A dolphin trainer was just attacked by Flipper. Police just arrived. 🙁 #dolphinattack #miami #seaquarium original sound – SCPhoto_KY
As a precaution, the trainer was transported to the hospital, but he did not suffer from any serious injuries. The cetacean is also in good health.
The exploitation of dolphins in question
According to a former Miami Seaquarium veterinarian, this is not the first time such an event has occurred in the establishment.
"I have been told by vets and staff that this animal hit another trainer in the abdomen. When dolphins get aggressive like that, there's always something underlying."said Jenna Wallace, the veterinarian.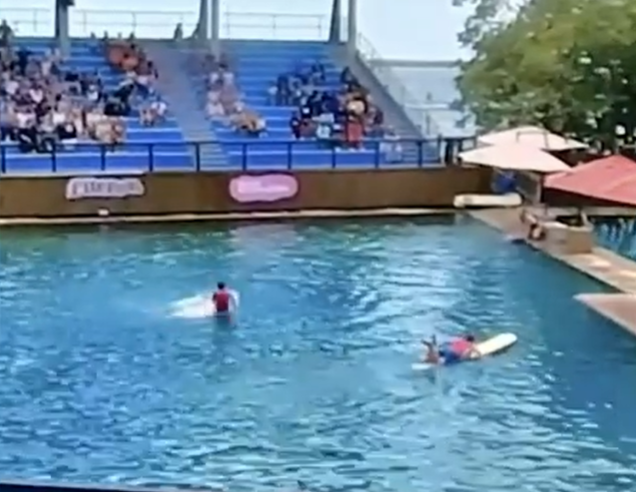 Photo credit: @SCPhoto_KY
According to animal rights associations, the dolphins are exploited in this oceanarium and live in poor living conditions. Swimming pools would be in poor condition, food would be spoiled and cetacean care would be inadequate. The dolphin who became violent lived his whole life in this establishment, which could explain his behavior.
The associations have already asked several times for the closure of the establishment and the transfer of the dolphins to sanctuaries, to ensure the well-being of the cetaceans and to prevent this type of dangerous event from happening again. In France, a law against animal abuse was adopted by Parliament last November, to ban the keeping of wild animals in circuses and oblige all dolphinariums to part with their cetaceans within five years.