It's no secret that Elizabeth II loved dogs, especially corgis. The Queen of England owned more than 30 during her lifetime. And when she died on September 8, the sovereign still had several. A question then arose: what would become of his beloved dogs?
⋙ These records held by Queen Elizabeth II
The new home of the Queen's corgis
The mystery is partly lifted. Two young corgis, Muick and Sandy, are to be picked up by Prince Andrew and his ex-wife, Duchess of York Sarah Ferguson. They will go to live at the Royal Lodge, a mansion located in the Windsor Estate, and place of residence of Prince Andrew and the Duchess.
⋙ Elizabeth II: what are the different residences of the Crown?
A source close to Prince Andrew told the BBC: "The corgis will return to live at the Royal Lodge with the Duke and Duchess. It was the Duchess who found the puppies which were gifted to Her Majesty by the Duke. (…) The Duchess has bonded with Her Majesty during walks with dogs or on horseback, and even after her divorce she continued her great friendship with Her Majesty, walking the dogs at Frogmore and chatting.".
The two animals had been offered in 2021 to the queen by the prince and his two daughters, Béatrice and Eugénie. The trio had initially offered Muick and another puppy named Fergus, to cheer up Elizabeth II while her husband, Prince Philip, was in hospital, and the country was in lockdown due to covid.
⋙ Dogs cry with joy when they find their master, study shows
Sadly, Fergus, died soon after at the age of five months, apparently due to a heart defect. The queen would have been devastated. Prince Andrew then gave her another corgi puppy, Sandy, on her official 95th birthday.
The Queen's dresser, personal assistant and longtime friend Angela Kelly had told the press that the new arrivals had proved a "constant joy" and "had always brought a smile to everyone's face". "I was worried they'd end up under the Queen's feet, but they turned out to be a godsend. They're beautiful and great fun and the Queen often takes long walks with them in Home Park."
⋙ How to protect cats, dogs and other pets during hot weather?
The queen also had a dorgi – a dachshund-corgi mix – named Candy. It is not yet officially known where the animal will go to live, but it is expected that he will join Muick and Sandy at the Royal Lodge, the three dogs being used to the company of others.
>> Create your tailor-made trip to the United Kingdom with our partner
Read also :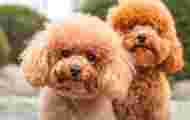 Vet Reveals Dog Breeds She Will Never Own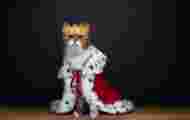 Pony, dogs, cats: these animals elected mayors of their city by the inhabitants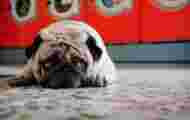 Dogs, cats, NAC: what solutions to keep your animal when you go on vacation?