In the city of Zhengzhou, central China, a beautiful Golden Retriever dog has melted the hearts of thousands of users social networks when a video shows her attempts to comfort her crying puppies. Indeed, she brought them their favorite toys to try to comfort them.
The dog, named Yami, seemed very anxious as her little ones began to cry inconsolably. In the video, the dog can be seen moving around the room carrying stuffed toys.
Yami gave birth in early October and worked hard to be a great mother. Her family told the Daily Mail that it took around three hours before she was able to calm her puppies down. So, with great patience, she sat down beside him and cuddled them.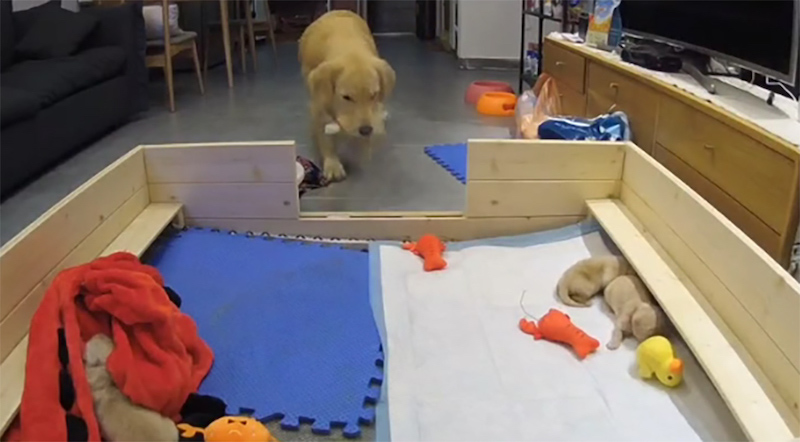 A Golden Retriever female dog tries to comfort her puppies
Ms. Lu, Yami's mistress, said she was very moved when she saw the footage on her security camera that day. She really did not expect to see such a reaction from her dog.
She said :
"It was the first time I saw her do that. Sometimes she would stand while feeding to avoid crushing them. I also saw her bring the puppies warm clothes. »
Moved by the behavior of the new mother, the woman posted the images on her Douyin account, the Chinese TikTok. The reactions of people on the social network were quick.
One of the comments said:
"It made me cry. It reminded me of when I had my first baby. I didn't know what to do with my newborn son and felt so helpless.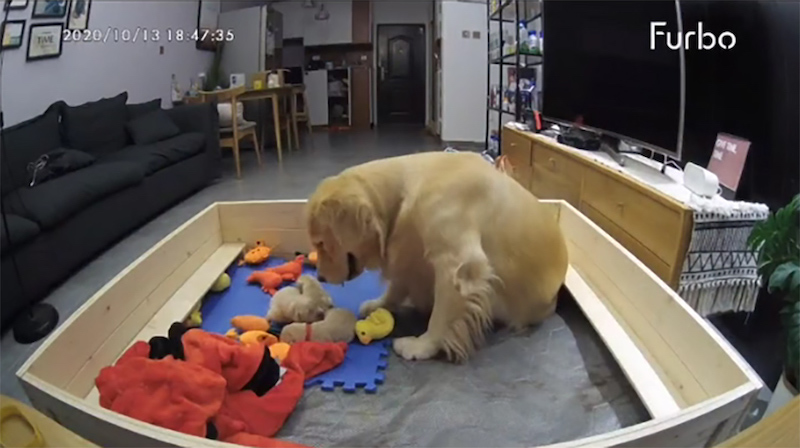 There is no doubt that being a parent for the first time seems like a difficult task, the responsibility of a new life and, in the case of Yami, 3 little ones must be exhausting, but this adorable Golden Retriever dog does a great job and loves her babies unconditionally.