The amazing friendship that a horse and a dog have formed has managed to steal the attention of everyone who meets them, especially because their coats are so similar that they really do look like brothers.
Elizabeth de Val, affectionately called Eli, is a magnificent seven-year-old mare, and Rumba is a cross One year old Australian Shepherd/Border Collie. The two friends first met in 2020, when Rumba first arrived home and became an official member of the family.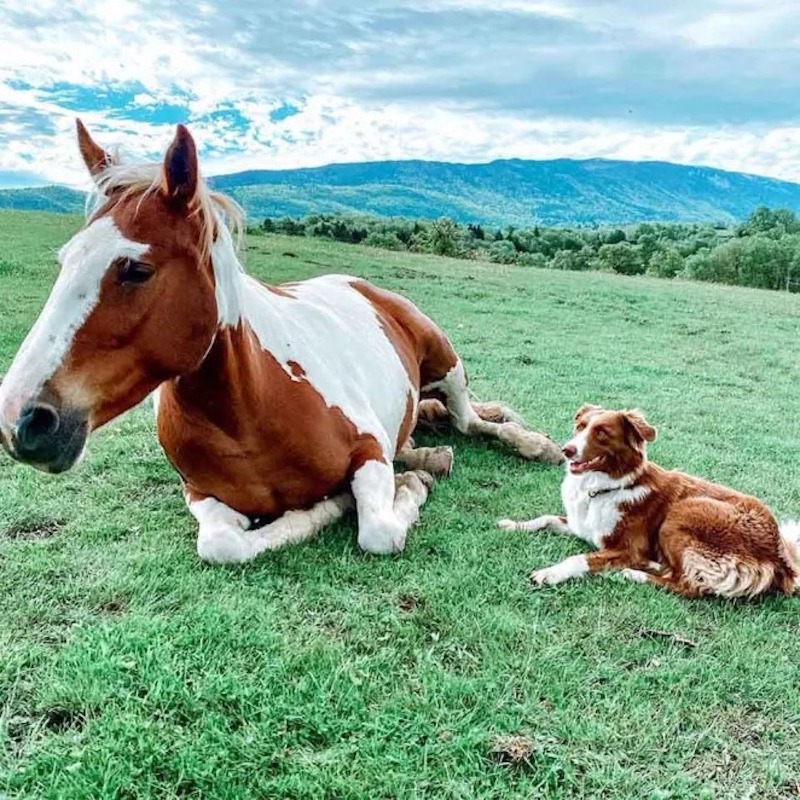 A dog and a horse look like brothers
Since then, they have formed a beautiful bond, and are so close that Rumba loves to climb on Eli's back for walks. Oceane Delobe, 31, is the owner of these two animals, and since she discovered their bond, she loves sharing their adventures. They all live in the French Alps, and according to the woman, she has a lot of horses at home, so Rumba quickly got used to them.
Eli usually likes to follow Rumba when they go on an excursion, and if for some reason she can't find him, she starts looking for him in a hurry. The mare always prefers to go for walks with Rumba, as she now considers him part of her family and wants to be by her side.
Oceane commented:
"Rumba is very gentle with the horses and respects their height, he loves being outside exploring with Eli".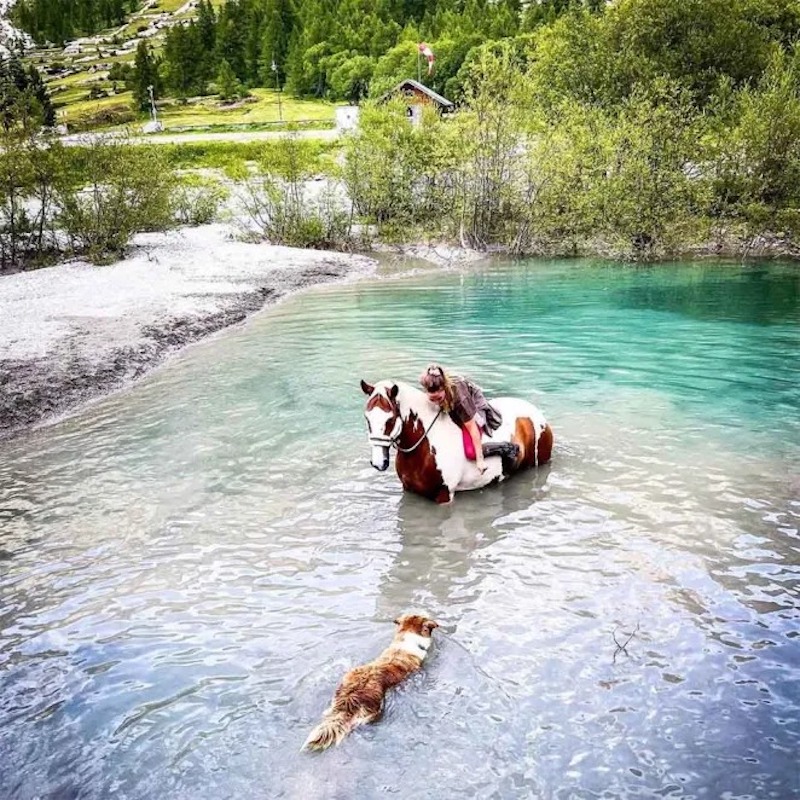 Before taking Rumba, Océane was very worried, because she did not know how Rumba would react to horses. But all those worries disappeared when Rumba met Eli, and they started to interact like true friends and even like brothers.
Funny thing is, the woman didn't know what Rumba looked like, so it was a surprise that he had the same colors as Eli.
Ocean adds:
"People are always commenting on how similar they look despite their huge height difference. »
Rumba came home to bring happiness, as Océane was going through a series of unfortunate events and needed to cheer herself up. The woman had just lost one of her horses, and at the time she thought it was the perfect time to bring a dog into her household.
Also, in addition to bringing her the joy she was looking for, he offers Eli company and they are truly inseparable.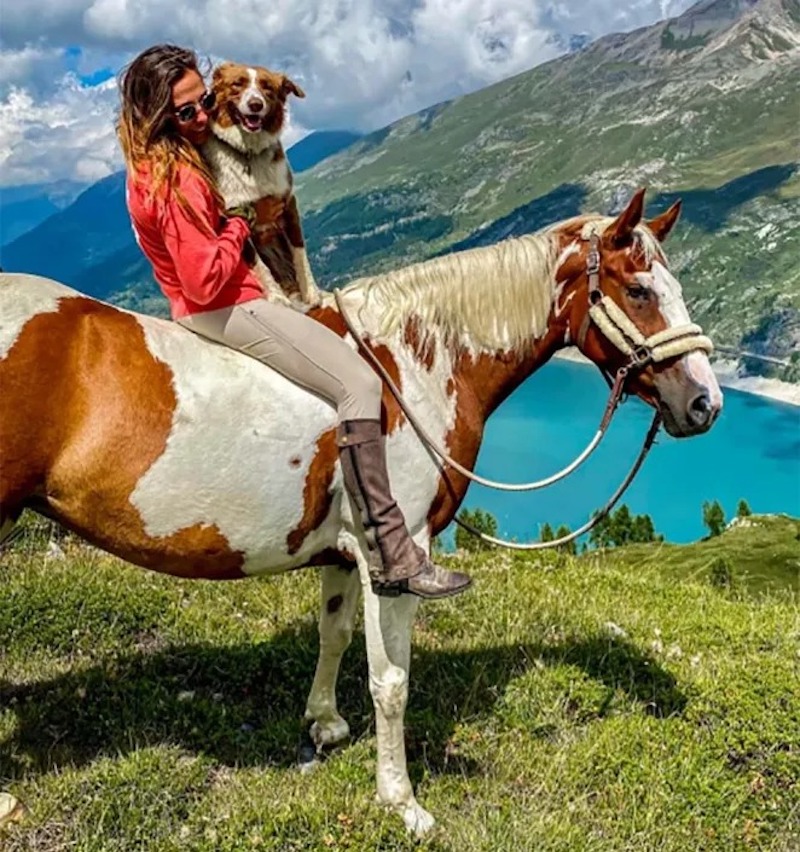 Oceane finally added:
"Rumba accompanies me whenever I go to see or ride Eli. »
Eli and Rumba will continue to strengthen their great friendship and live thousands of adventures, in the middle of the French Alps.