This kitten was in a very sorry state when it was found and the members of the shelter could not meet its needs. However, the little guy was not let down. He did what was necessary to recover and find the love of a mistress.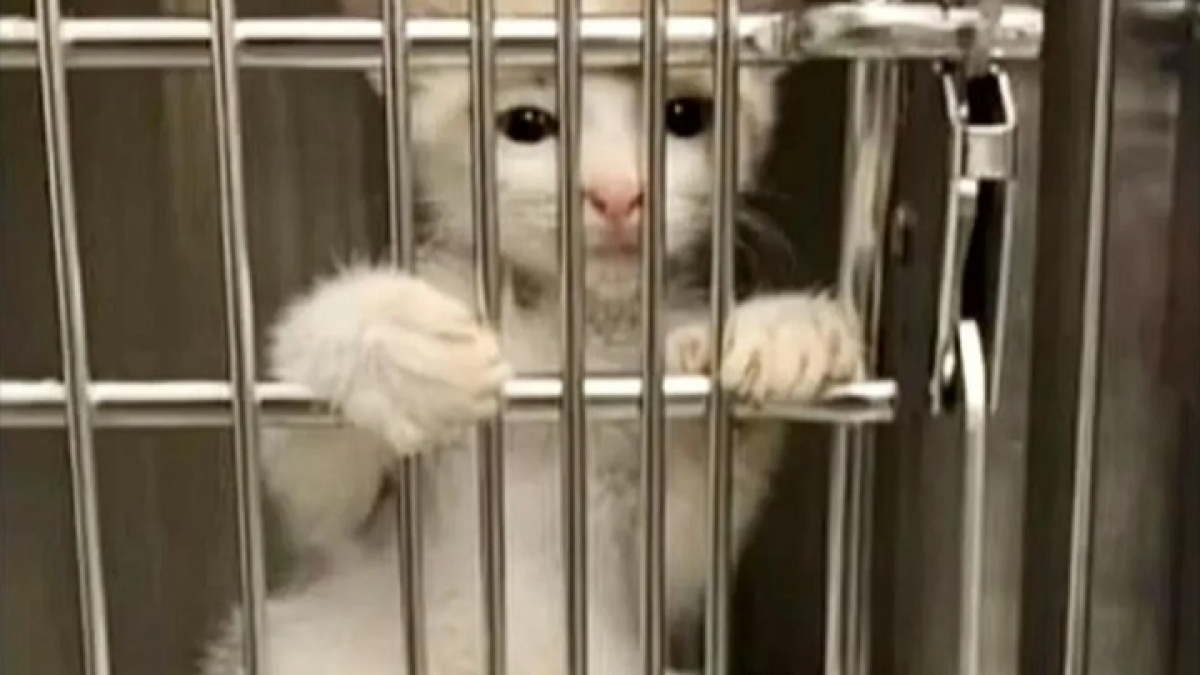 Indy Scoots (Where Indy for friends) was entrusted at the age of 10 weeks to a shelter in Florida (United States) in a deplorable state of health. The unfortunate was unable to use his 2 hind legs, was underweight and suffered from an eye infection as well as stomach aches.
The center could not support her. The association was indeed already overloaded and did not have the financial means to pay for veterinary care.
Indy had therefore been placed in a cage in solitary confinement while waiting for a good Samaritan to reach out to him.
Michellefoster family for St. Francis Society Animal Rescuegot wind of her story and collapsed.
"I felt my heart sink and I knew I had to take Indy home. I had never taken care of a paralyzed kitten before, but I was ready to do anything to save him"entrusted the young woman to lovemeow.
When she arrived at the shelter the next day to pick him up, she discovered this little being clinging to the grid of his cage. He had gathered all his strength to show his benefactress his will to live.
A long road to recovery
Indy instantly snuggled up against Michelle. He knew he was now in good and safe hands.
The appointed veterinarian of Michelle examined the kitten and prescribed a shock treatment aimed at bringing it back into shape. Unfortunately, his verdict on his disability was final: there is very little chance that he will ever walk again.
Nevertheless, this condition does not make him suffer and he will therefore be able to enjoy a pleasant life in a caring home.
Since then, Indy demonstrates unparalleled resilience and floods the household with his joie de vivre.
"Indy can scoot really fast while crawling, that's where his full name, Indy Scoots, comes from. He loves to have fun with his cat friends and has mastered the art of escape in the play tunnel"added Michelle.
Read also: An abandoned cat finds a safe roof over her head in time to give birth to her kittens
Indy is now 5 months old and full of energy. Michelle adopted him definitively as she fell under his spell. The emaciated former kitten now weighs nearly 3.5 kilograms.

By Charlotte Jourdain
Web editor
.