Emily Jokinen woke husband Jack Jokinen at 4am last Saturday to tell him she had just found a dog in their house. The couple have a one-month-old baby, so Jack used to be woken up in the early hours of the morning, but quickly realized he wasn't woken up for it.
According to the pictures of security cameras, the "puppy," whom they named Suzy, came into their Philadelphia home around 3:15 a.m. to get shelter from the cold. When Emily went downstairs to get a pacifier for her baby, she found Suzy lying on the floor.
Emily woke Jack up to tell him what was going on. Jack came downstairs a bit confused and immediately saw what appeared to be a small Labrador mix in his living room.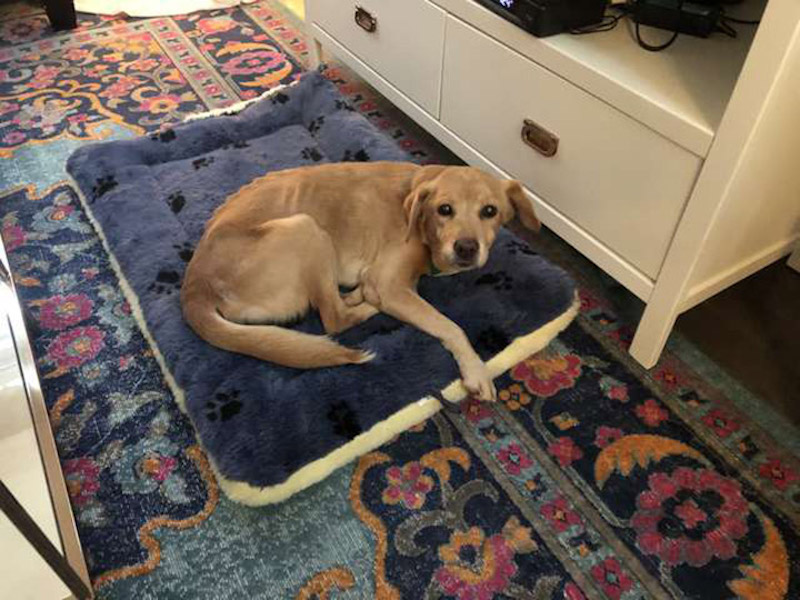 A homeless dog walks into a house with an open door
The doors and windows were tightly closed even though there was a storm outside. Also, they couldn't figure out how the dog had managed to get in.
Jack told The Dodo:
"The first thing I thought was, 'There must be someone in our house.' Then I walk around for safety, making sure no one is hiding in the cupboards or somewhere else. And when I'm done, I'm like, "How is that possible – is that a magic puppy? »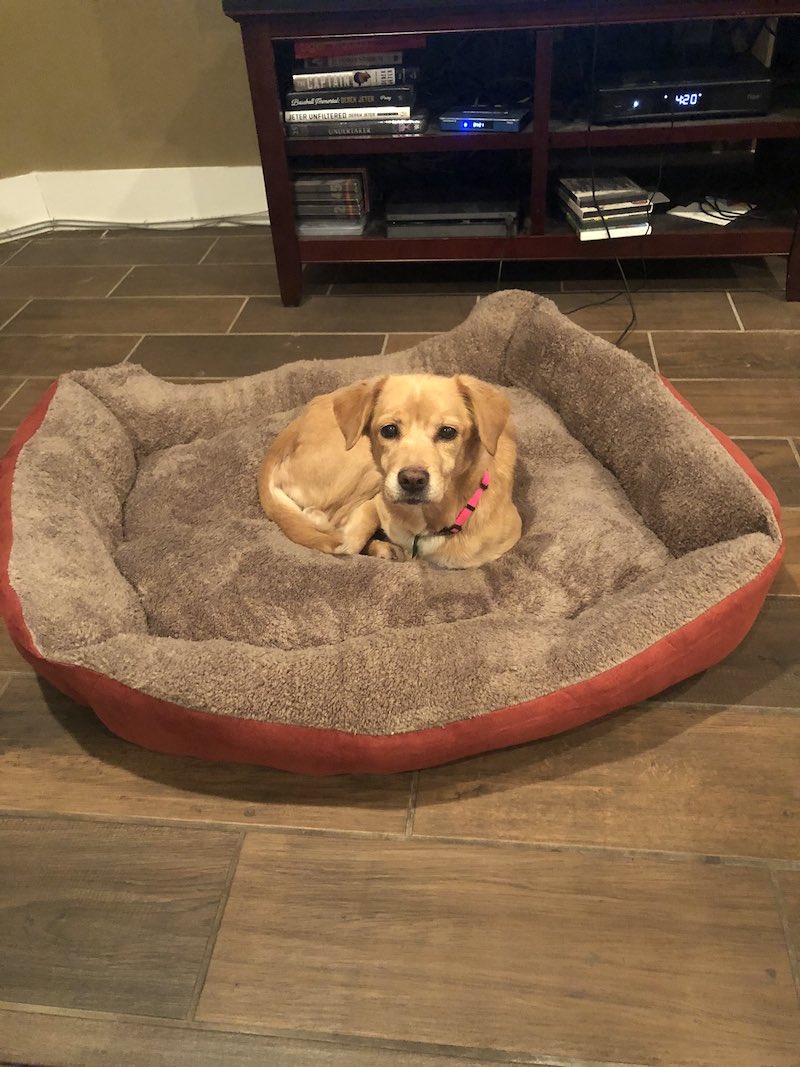 The man reviewed footage from the security camera next to his front door and noted that on returning after taking his 2-year-old dog George for his last walk the day before, he entered into the house and thought he had closed the door, but it was not locked properly.
When the wind hit later that night, the front door swung open. In the photos, the dog can be seen walking down the street and stop in front of the Jokinen house. She then saw that the door was open and decided to go inside, fleeing the rain, to warm herself.
Half an hour later, a passerby passed by the house and also noticed the open door. He checked that everything was fine and closed the door.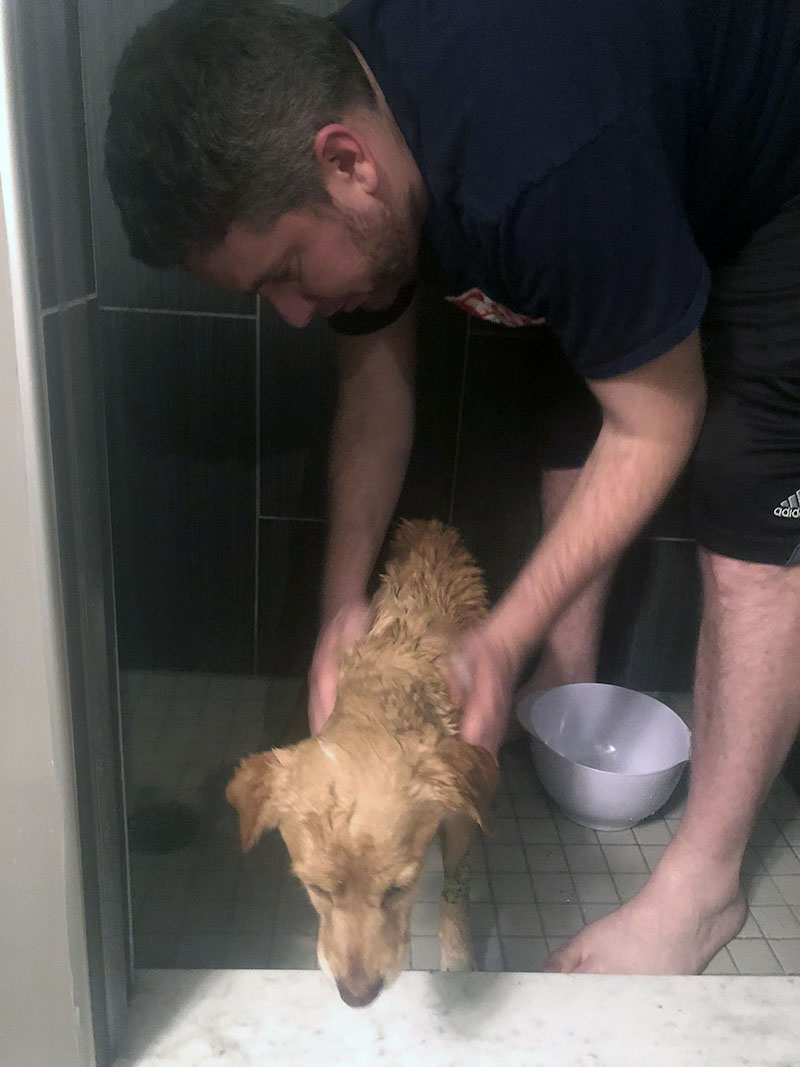 Jack explains that the neighbor certainly didn't know that a dog had entered their home and so he closed the door without suspecting anything.
Jack recounts:
"We don't know if it was because of the light, the heat, the smell of George, that she came into the house… A neighbor came by later that morning around 3:45 a.m., and politely closed the door, leaving Suzy inside. »
The couple dried her off and made her comfortable. They thought about taking her to animal control, but quickly changed their minds when they realized giving her up wasn't the best option for this sick, homeless dog.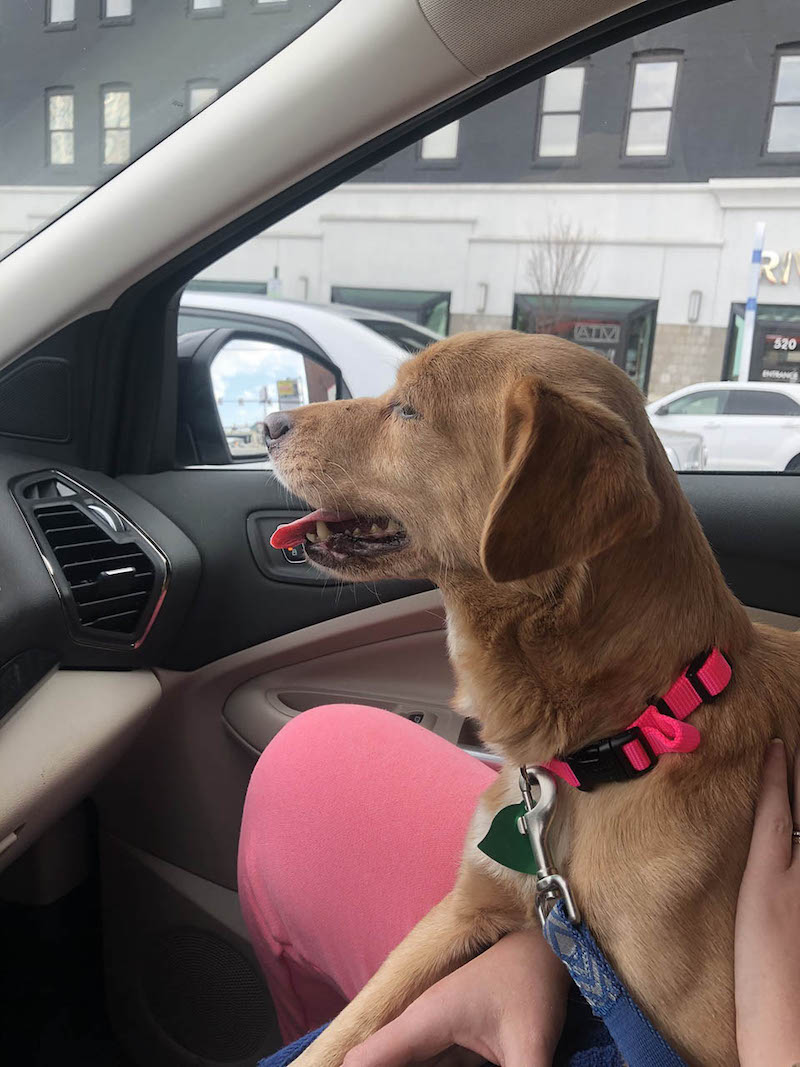 So they took Suzy at the vet, where they were surprised to learn that she wasn't really a "puppy," but was around 9 years old. No microchip has been found, so it's unclear where she came from or how long she's been roaming the streets.
The dog was emaciated, her teeth were chipped, she was limping due to an infection in one of her legs, and she was covered in fleas and ticks. Suzy weighed only 19 pounds, when she should weigh between 35 and 40 pounds.
Jack clarifies:
"The ribs are the most prominent thing you see of her. This dog can't go back to where he was. I don't know if she was lucky or not, but there was no chip. »
The couple decided to help her and keep her. Jack tweeted a photo of Suzy and the post went viral. In less than two days, he received $15,000 in donations to help pay the dog's medical bills. And he plans to donate the remaining money to charity.
Through social media, Jack found the nice man who locked his door that night. His name is Steve Griendling, and it seems to be the start of a beautiful friendship. Suzy is safe and happy in her new family. For the first time in a long time, she has a real home.