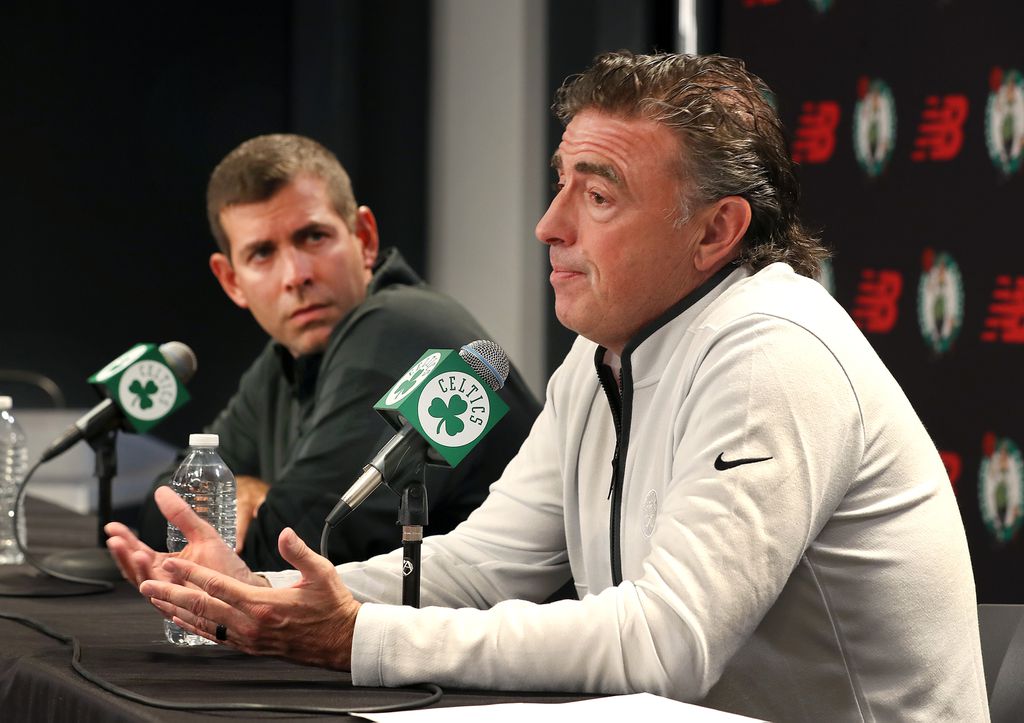 Celtics owner Wyc Grousbeck and president of basketball operations Brad Stevens appeared before the press to answer questions following the suspension of coach Ime Udoka.
The first clarified that the Celtics had learned of their coach's affair with a member of his staff during the summer, and that an independent law firm had been hired to carry out a thorough investigation, and regretted in passing the leaks in the press, "who are part of the NBA", of the last days.
The owner did not want to detail the reasons for the suspension, but said that Ime Udoka had violated several points of the club's internal regulations and that his financial penalty "would be massive".
Wyc Grousbeck also added that he had discussed this decision with Ime Udoka himself, the latter accepting the sentence. For his part, Brad Stevens has especially insisted on the fate of the women employed by the franchise, and many of whom have been abused on social networks in recent days.
Brad Stevens especially wants to protect the women of the franchise
"We have a lot of talented women in our franchise and yesterday was a very difficult day for them," said a very moved Brad Stevens. "No one can control the speculation on Twitter and the bullshit that abounds there. But we have a responsibility as a franchise to make sure we support them right now. Because many people have been dragged through the mud unfairly in this story. »
Brad Stevens, who did not want to return to the bench, was also forced to discuss the arrests of his new interim coach, Joe Mazzulla, when he was a college player at West Virginia.
In 2008, he was arrested for fighting with police at a Pittsburg Pirates game. In 2009, he allegedly grabbed a woman by the neck in a bar… Alcoholic incidents that come to the surface.
"I've known Joe since he came to the Red Claws, when they were still called the Red Claws [maintenant Maine Celtics], in 2013 or 2014. He then coached at Fairmont State and I had him intervene in one of my camps and we kept in touch. When we thought about hiring him, I did my research on his background and those incidents in college, and what came out of it was that I believe in him very much. We both discussed it quite often. He has worked with us for three years and I even think that what he went through made him who he is now. »
One week before training camp, the leaders of Boston have confirmed their confidence in their interim coach. But it will certainly take more to find serenity among the last finalists…