The front has been repainted in brown. A symbolic color of the 1970s, an indication of what is going on behind the tinted windows. In this district of antique dealers in 6and district of Marseille, the hammered brass plate on which is written "The Family", affixed to the facade, prolongs the suspense. When she visited the old Asian art store, Stéphanie Giribone immediately knew it was here…
After years spent in Morocco, the Marseillaise returned to the land of her family, a line of creative talents. His mother, Annick Lestrohan, is the founder of Honoré, a fashion and accessories label for children born in 1985, then declined for women, which became a decoration brand recently taken over by Ingrid, the youngest of the siblings. Elsa, the other sister, launched Egg, a collection of reworked vintage clothing.
In the early days of Honoré, when the three daughters assisted their mother, Stéphanie had already had the good taste to set up a canteen in the Parisian boutique. A warm place, with toasters available on the tables, so that everyone can stretch the homemade spreads on crusty bread with a knife. Later, the eldest of the Giribone daughters launched Stéphanie Jewels, a line of gold thread jewelery made in Marrakech.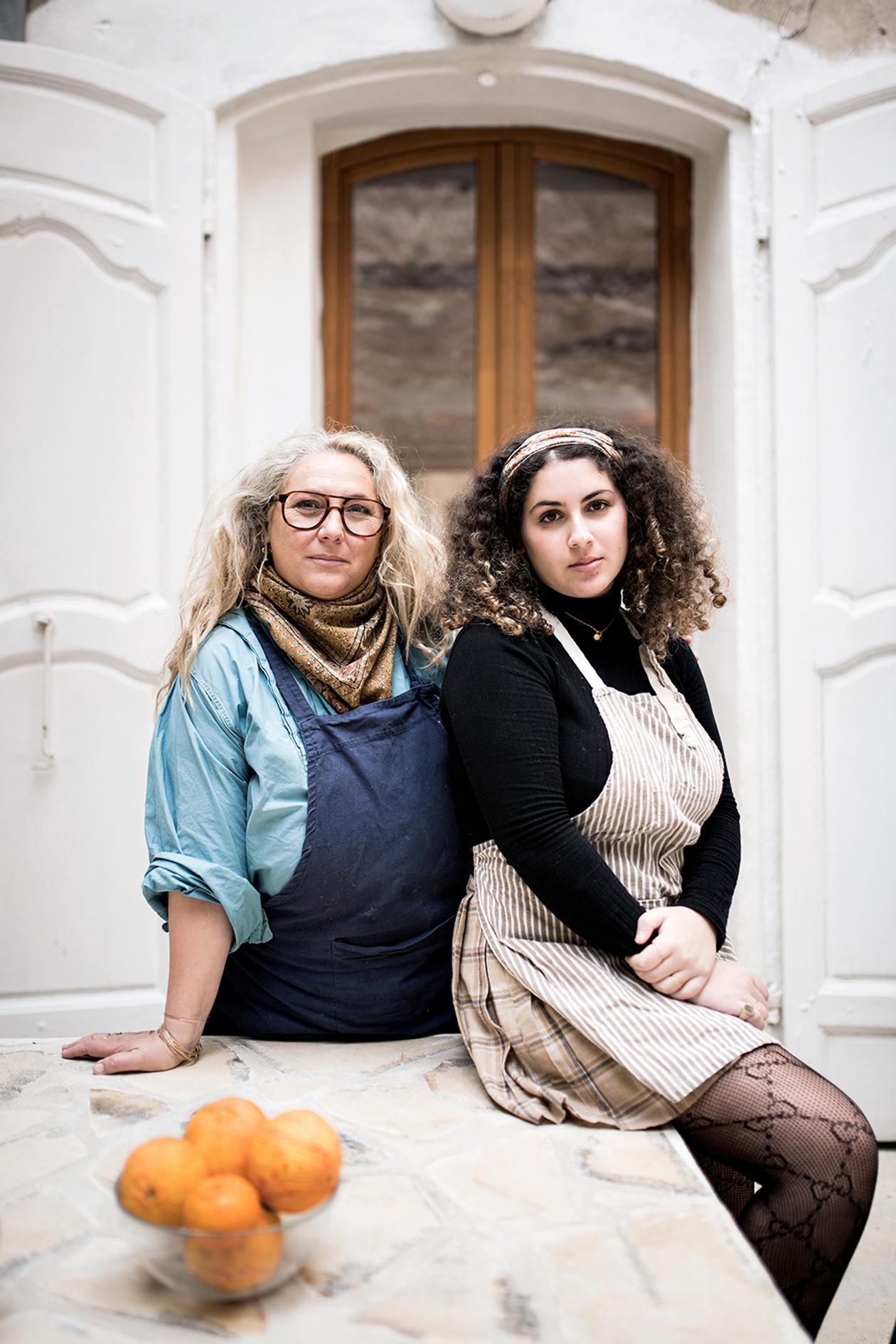 It is there, in the red city, that in 2015 she opened an oasis of greenery in the heart of the medina, La Famille, housing a restaurant and a shop with beldi tones, the traditional Moroccan style. The "poético-roots" layout is by Zef, the father of her two children, and the vegetarian cuisine led by Hind, her former nanny.
The place has not been empty, but, after five years and the release of a collection of recipes, Stéphanie Giribone returned to France with her family in the spring of 2021. The health crisis, prolonged confinement, the closing of borders and of the restaurant for a time, and the desertion of the tourist clientele undermined his enthusiasm. She entrusted the Marrakchi business to her partner and then matured her second table d'hôte project by organizing private dinners in her apartment in the Reformed district, at the top of La Canebière.
Interior courtyard
This is how La Famille opened on March 16, at 36, rue Edmond-Rostand, in Marseille. Behind the entrance door with tinted windows, the space, under exposed beams, unfolds over several open rooms and is articulated in the dining room, living room, kitchen, like an apartment, reinforcing the feeling of privacy. "I wanted people to feel at home," confirms the hostess.
You have 66.9% of this article left to read. The following is for subscribers only.