In the United States, a team of lawyers offers to defend the victims of accidents related to the use of VR headsets in the metaverse.
A law firm based in Florida, USA, offers to help victims of metaverse-related accidents assert their rights and sue the culprits.
Serious proposal or stroke of advertising genius? It's hard to know at the moment, but one thing is certain: American lawyers never cease to surprise us.
It is currently difficult to determine the type of accidents that can be reported to the authorities. That said, actual injuries caused by the use of VR headsets in the metaverse are becoming more common.
VR headsets: a risk of accidents
Morgan & Morgan, which prides itself on being America's largest personal injury law firm, says it wants to help victims of injuries, whether in the metaverse or in real life.
Certainly, the metaverse offers a lot of entertainment. However, "the human body always remains in reality, while the mind wanders in the virtual reality environment. So some people injure themselves while using virtual reality devices," says Morgan & Morgan.
The firm also points out that the virtual experiences offered by these devices are not without risks. "Most VR headsets, like the HTC Vive and Facebook's Oculus Quest, are designed to completely detach the user from reality by isolating them from noise and limiting their field of vision. It can cause broken bones, brain damage and injury to people around it. Additionally, since the VR user's senses are inhibited, they will find it difficult to avoid dangerous elements in their environment. Something that can lead to the deterioration of personal items or a stay in hospital".
Virtual reality and security
Morgan & Morgan states that these devices were designed for entertainment purposes. So when they are used in a work environment and people are injured, it is possible to sue their manufacturers.
"Unfortunately, these devices focus exclusively on entertainment. And, some manufacturers do not emphasize safety during the manufacturing process, which causes injury to innocent people. If you've been injured by a VR headset or any other metaverse-related device, our attorneys can help you file a lawsuit against the manufacturer and get the damages you need."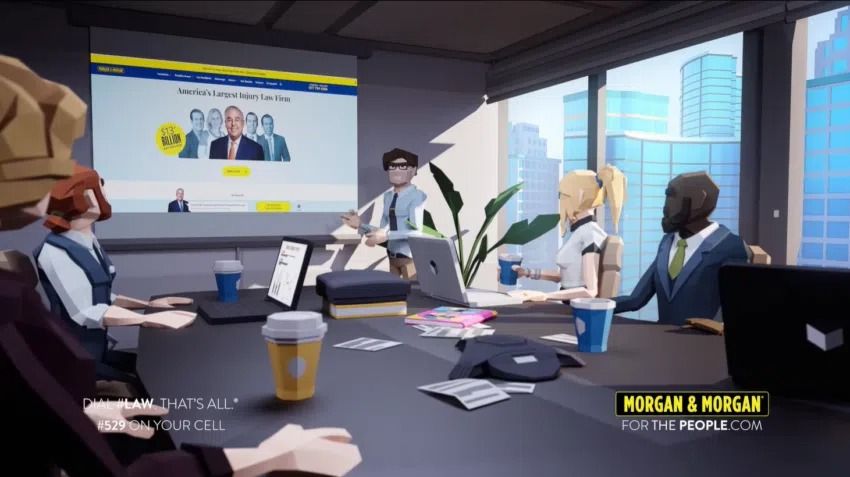 The law firm also cited some examples of accidents suffered in the metaverse. "These people forget that they are still in the real world. In some cases, users have attempted to climb onto an elevated surface in the metaverse and fell face-first because that surface didn't actually exist, resulting in disfigurements requiring very expensive hospital treatment.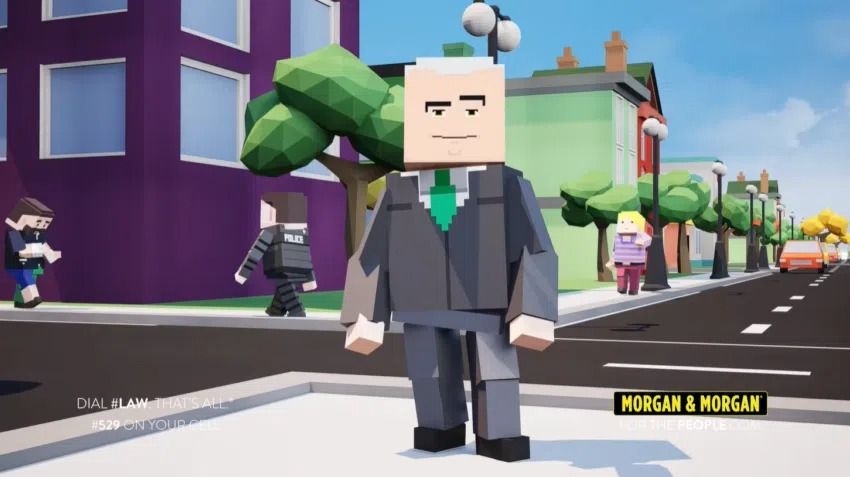 Morgan & Morgan believes that manufacturers of VR equipment must adhere to safety regulations. "The problem is partly due to the difficulty of determining who is responsible for damages related to the use of virtual reality, as there are many contributing factors that can distribute liability to different parties.
For example, if a user misuses their VR headset and injures themselves, they are likely solely responsible for the damages since they were negligent. On the other hand, if the injury is caused by a defect of the VR headset, the responsibility will be attributed to the manufacturer. However, the user must be able to prove that his own actions did not contribute to his injury.
Morgan & Morgan also promises that its clients "will not pay a single bitcoin until their virtual lawsuit is won."
That said, prevention is better than cure. Pay attention to your safety and take all the necessary precautions before starting your adventure in the metaverse.
Disclaimer
All information on our website is published in good faith and for general information purposes only. Any action taken by the reader based on information found on our website is entirely at their own risk.