Federico's late father was a big cat lover. So when the young man got married to the love of his life and a stray feline snuck into the church to watch the whole ceremony alongside the couple, everyone saw it as a sign. .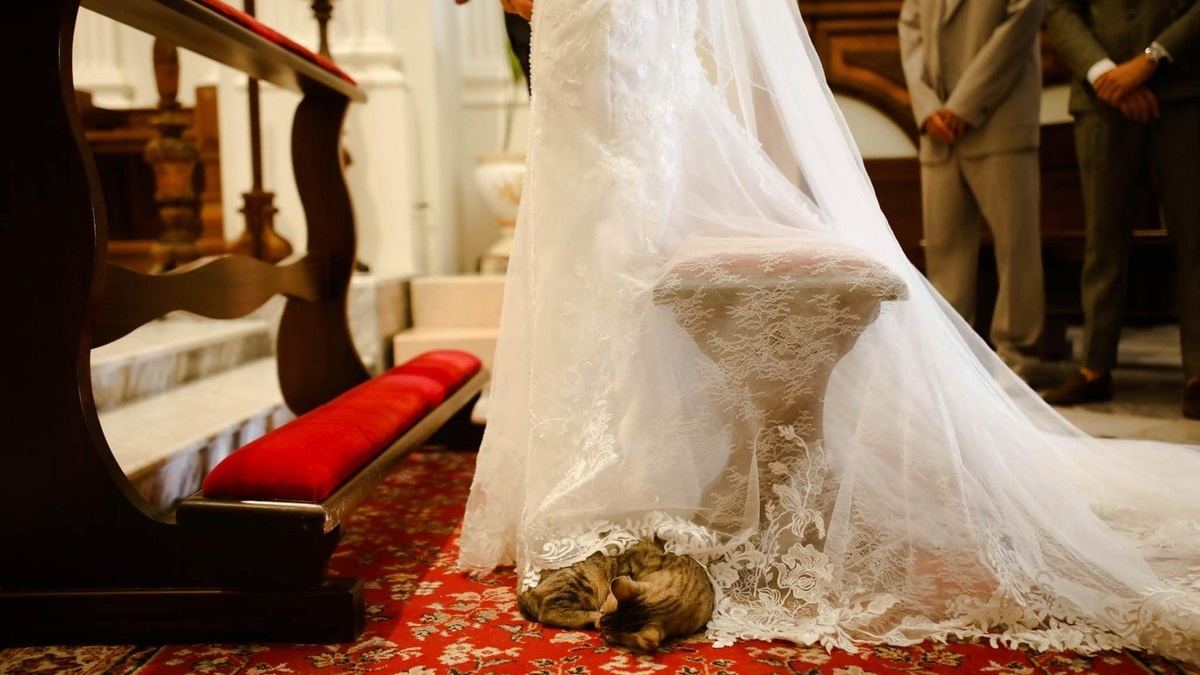 A stray cat entered a church while a wedding was being celebrated there, and decided to lie on the wedding veil. The animal's attitude moved everyone, starting with the groom and the photographer. A story reported by the Italian media TeleAmbiente TV.
On August 19, 2022, Alessandra and Federico said yes to life at the church of Gibilmannaclose to Cefalu in Sicily.
To everyone's surprise, an alley cat with a tabby coat entered the building, then slowly walked towards the couple, before lying down on the bride's long train. He stayed there until the end of the ceremony.
Photographer Cetty Messina did not fail to immortalize this extremely touching moment. She shared images and the story on Facebook.
" It is not by chance "
She explained in her publication that the father of Federico, who died a few years earlier, loved cats. For her as for the guests, the arrival of the feline and its decision to land at the feet of the bride and groom was anything but fortuitous.
" It can't be a coincidence that a cat sneaks into the church and feels comfortable there for the duration of the ceremony, undisturbedwrote the artist. Despite the priest's call, despite our movements around him. I'm an incurable romantic, I know that. But no, it's not by chance. »
It is not said what happened to the animal after the marriage. Hopefully he has since found a family. Or maybe he already had one, living near the church…
To read also: A cat discovered in a pitiful state finds the comforting arms of its owners after 5 years of wandering!

Cetty Messina Photography / Facebook

By alexander god
Chief Editor
.