In this store, dogs and people have the same rights: If anything has improved in recent years, it's that people's kindness to animals has increased and they not only give them food, but also places where they can be happy.
Although many associations and individuals strive to have street animals adopted, it is difficult to achieve. But that doesn't mean that others can't help in some way, like this clothing store located in Mexico, specifically in San Luis de Potosí.
In this business, they allow the dogs to lie down and stay out of the heat for as long as they want, and they also provide them with water to drink. Those in town know that Mexico has been hit by a severe heat wave that we can escape from, but street animals don't have those spaces.
Store workers let dogs rest and protect themselves from the heat on their doorstep
The nice gesture was shared by Facebook user Keyht González, who reported what store employees were doing.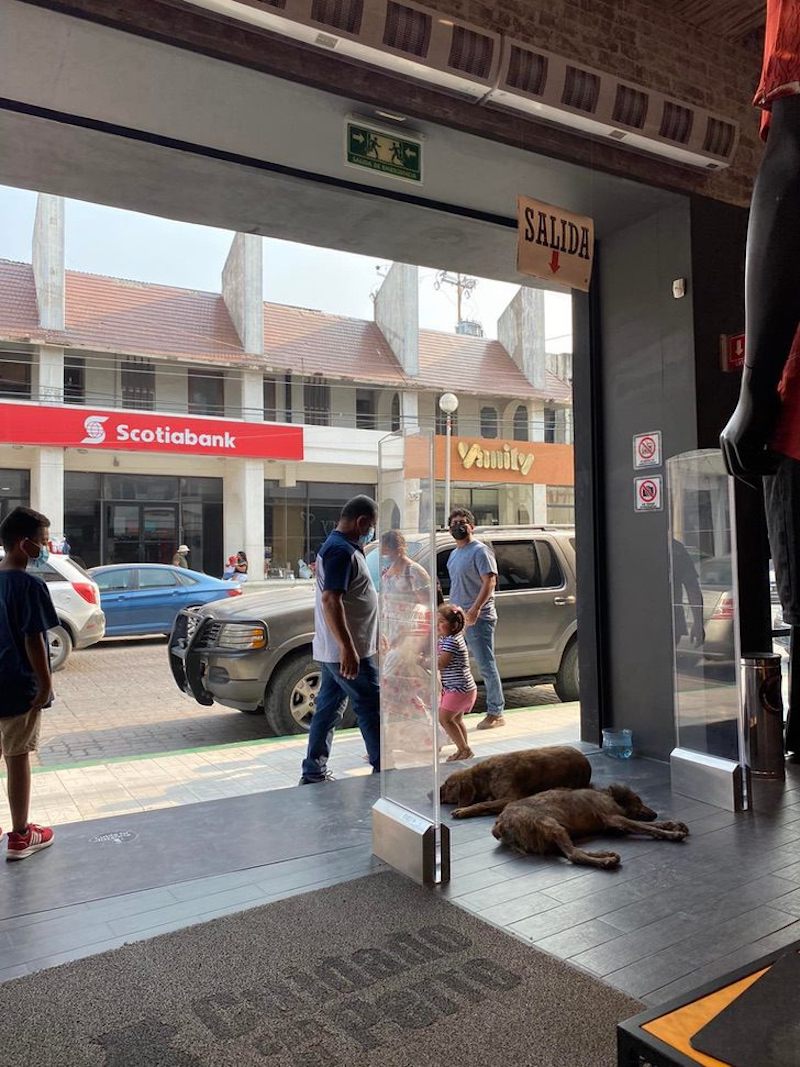 "I went to Ciudad Valles yesterday when it was horribly hot and walked into the store and when I came out I saw the rug on the floor 'watch out for the dogs' the employees let the dogs lie down in the open air and even put in fresh water", she wrote in her post. And this nice gesture was a wonderful publicity, knowing that the store is called "Cuidado con el perro" (BEWARE OF DOG).
Many commented congratulating the place and asking for this idea to be multiplied in other spaces. In addition, they took the opportunity to post dogs in need of homes, to encourage them to adopt them.
Hopefully from now on the store will still be full of customers and they will be honored for all they do for these stray animals, who are probably chased away from other places because they are "annoying".
Although it may seem insignificant, it is certain that for them who are exposed to the heat all day, it is quite relaxing to have these spaces where there is shade, a roof and a container with fresh water.