Lincoln is an adorable one-year-old cat who lives happily with his foster siblings, three Great Danes, six-year-old Liberty, five-year-old Finnegan and eight-month-old Lucy. Their owner, Jill Whitlow, says the feline has never shown fear of the dogs' imposing size.
Jill recalls accompanying Liberty to the cat shelter a year ago to see what her reaction would be, and they ended up going home with Lincoln.
Jill told Metro UK:
"I wanted to make sure it wouldn't be a terrible mistake. But Liberty was in love from the first moment, and Lincoln was not afraid at all. He was in charge as soon as he arrived. He doesn't have an ounce of fear and didn't care that he was just a kitten, he still jumped on them and played. »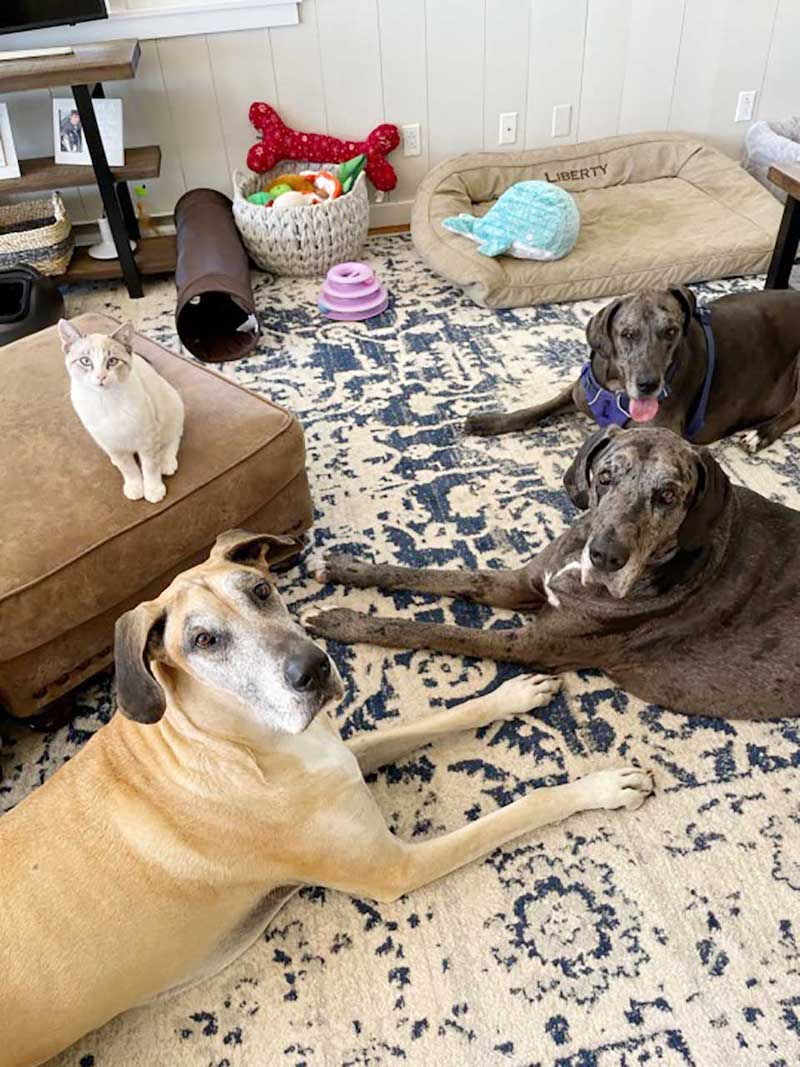 The cat is the best friend of three dogs
People are often surprised when they see the huge dogs and little Lincoln strolling peacefully together. Jill even decided to document their adorable relationship on social media, showing how the little cat is the pack leader in their home.
Jill assures him:
"People are amazed at how confident Lincoln is. They are amazed. »
Jill thinks people are often intimidated by the size of their dogs, they often have misconceptions about the breed, but they are actually very sweet and calm dogs.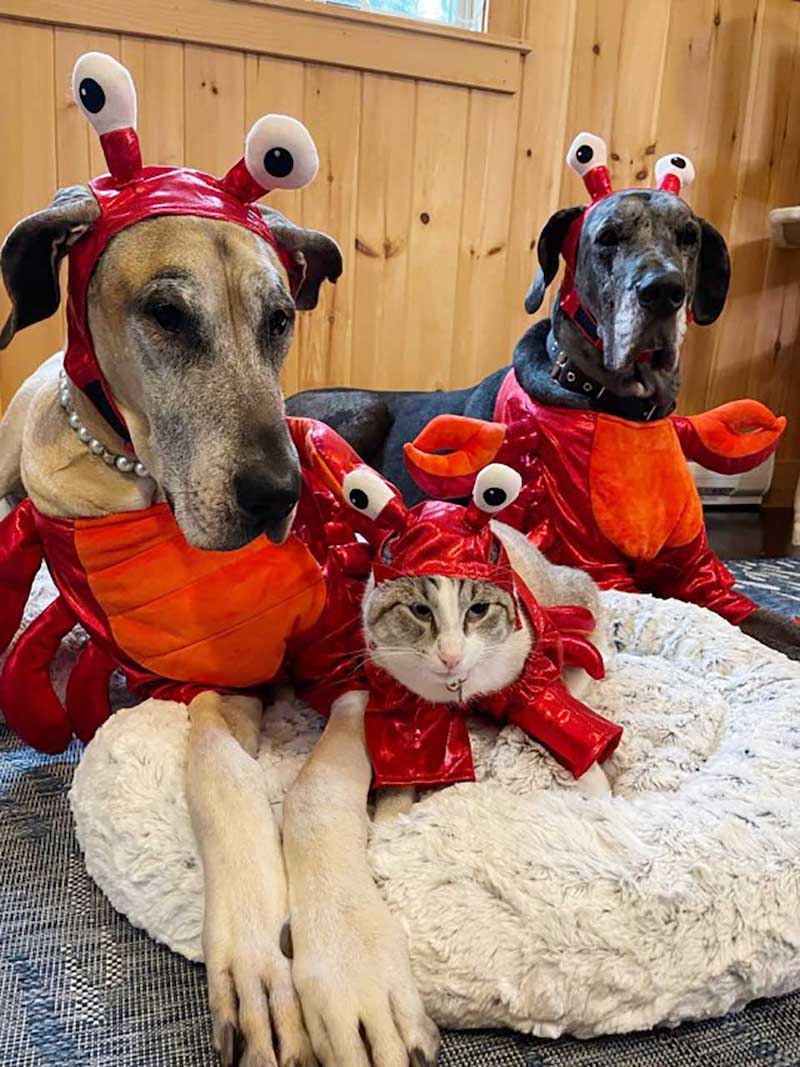 She adds :
"They are great with other animals and truly live up to their gentle giant name. Lincoln behaves like one of the dogs, and participates like a dog by running for a treat when they do. He waits for me to say "you can eat it now", like dogs. »
Incredibly, these dogs had never been socialized with a cat before Lincoln arrived. However, they are really gentle with him, even if the kitten tends to be a little rough with them sometimes.
Finally, Jill added:
"He bites and jumps on them, they look stunned. Occasionally, a dog may roll over him during naptime, and Lincoln gets run over, but he warns them. »