A photographer who immortalizes the terrible consequences of the McKinney fire in the State of California in the United States has found a puppy among the rubble of a house. He filmed the scene which went viral online.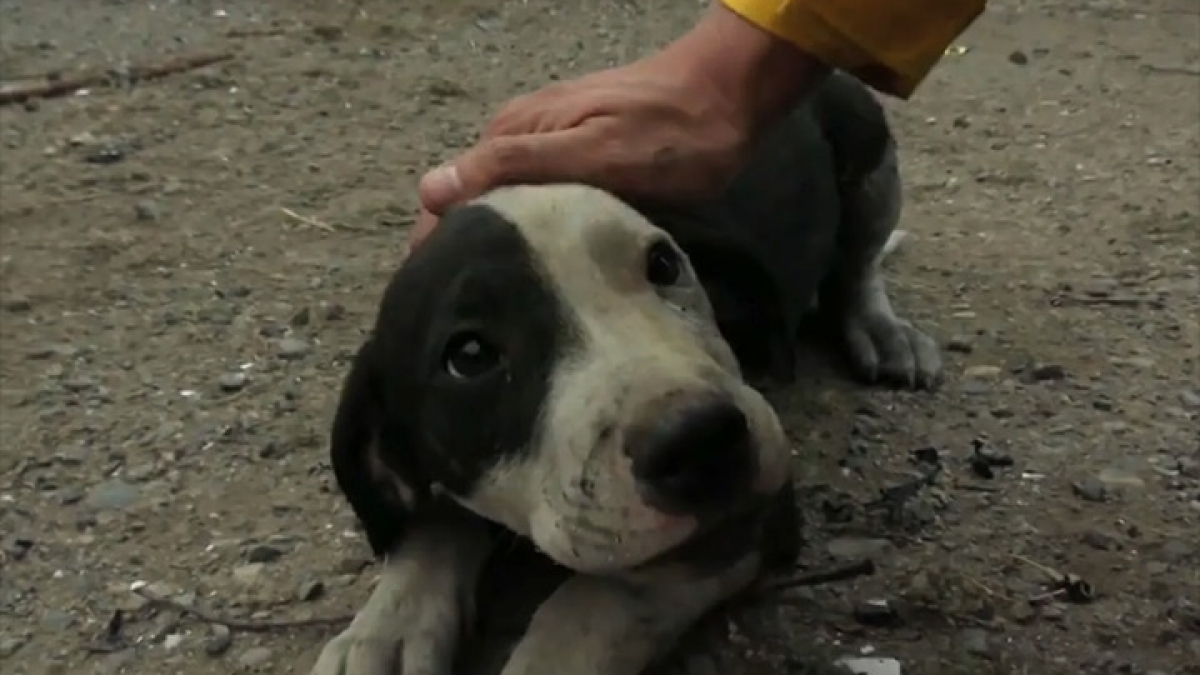 Jonathan Rivas is a professional photographer for the group AIO Filmz. He is currently on a mission to the scene of the fire in McKinney in California which this summer ravaged more than 20,000 hectares of the forest of Klamath.
Saturday July 30, 2022, while capturing the damage to homes in the city of Klamath River in the county of Siskiyouhe came face to face with a puppy.
The poor animal had survived for several hours in the cinder ruins of his home.
Seeing him, the young canine knew he was finally saved, reports the New York Post.
As can be seen on the video, he indeed showed his relief by wagging his tail and welcoming this stranger with avidity.
The Good Samaritan immediately gave him a drink to quench his thirst. The fire had destroyed his house the day before and he probably hadn't eaten anything since.
A moving reunion
jonathan then drove the little survivor to the shelter Rescue Ranch Yreka, about 50 kilometers from where he found it. It turned out that the puppy was called Patches and was identified.
His master James Benton picked him up on August 2. The reunion was very emotional. Its owner thought he had lost it forever in the flames.
Read also: An Australian Shepherd perfectly performs the steps of an Irish dance and becomes famous on the Internet (video)
He explained to members of the shelter that he was evacuating his dogs from the house when the fire started to reach him.
Unfortunately, he had to leave behind his German Shepherd as well as the 2 brothers of Patches due to toxic fumes. james hope they managed to get out of it in the same way as the latter.

By Charlotte Jourdain
Web editor
.