On the internet, people really like to see animals with unique characteristics. Also, the photos of this amazing two-faced cat could not be left out. He is indeed a gorgeous two-faced cat, a feature known as a "chimera", and has managed to captivate many users on social media.
With an increasing number of followers approaching the 100,000 in his account Instagram, Chimère, a kitten who lives in Argentina, made everyone fall in love with her mysterious and striking features.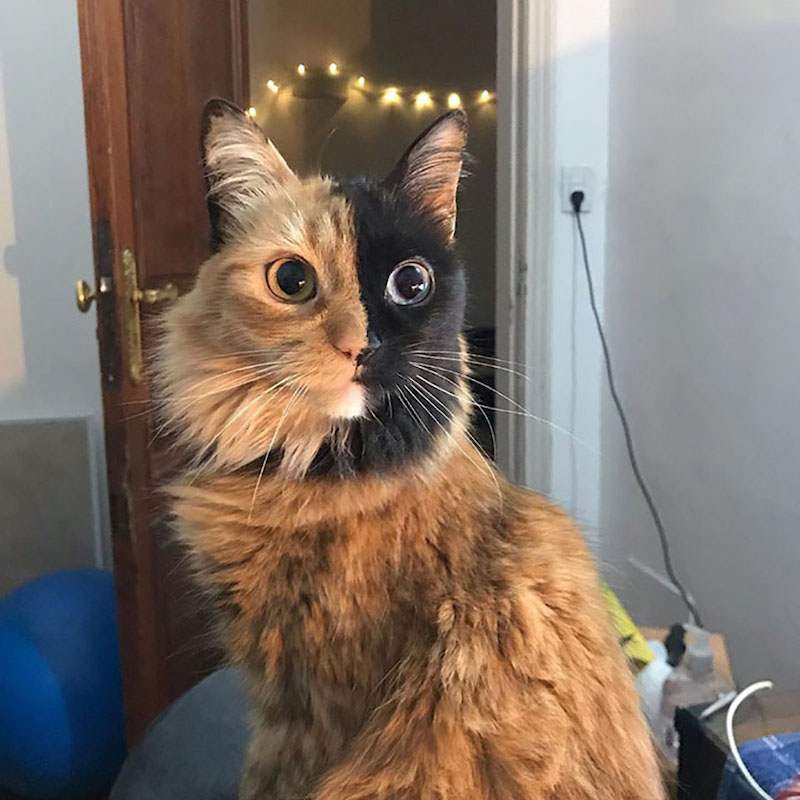 The two-faced cat called Chimera is extraordinarily unique
The peculiar appearance of Chimera, which captivates many on the Internet, is known as "chimerism" and is due to a phenomenon that occurs when an organism is composed of cells of more than one distinct genotype. .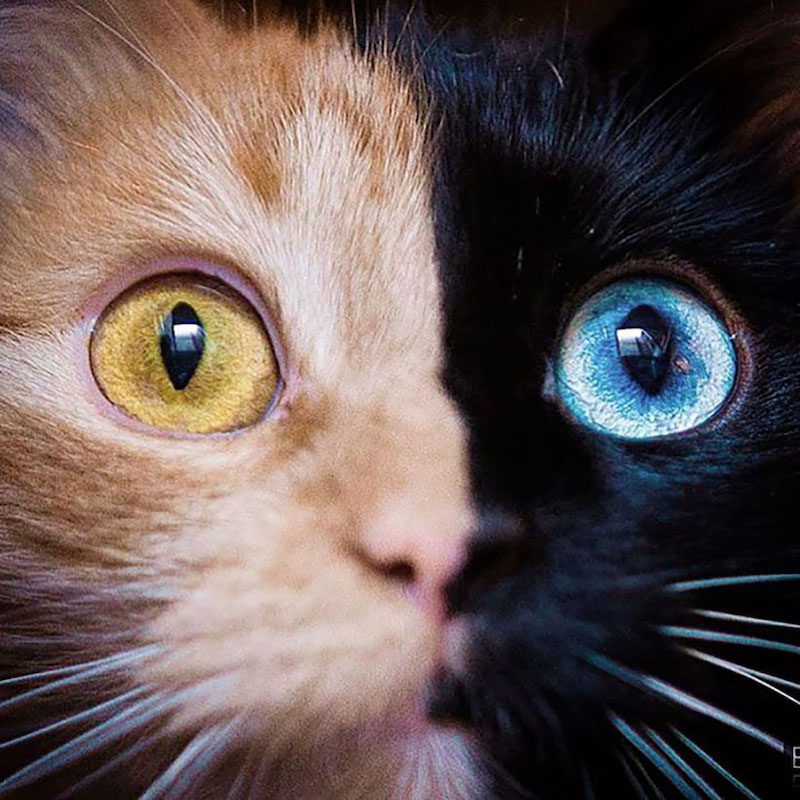 These cases are more common in animals, plants and even a few cases in humans. Chimera is a very gentle cat, who likes to be the center of attention and knows how to exploit his attractive characteristic very well; his two faces that make him so surprisingly unique.
We can add that in some animalsthese colors can be derived not exclusively by chimerism, there are also unique cases of mosaicism.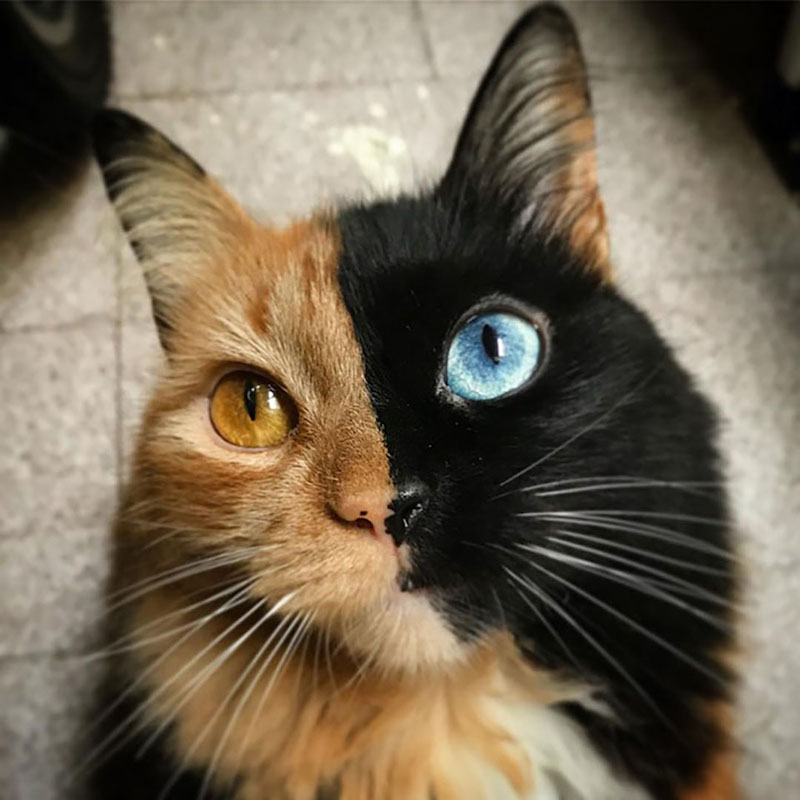 In the case of mosaicism, two or more populations of cells of different genotypes coexist in the same individual, originating from the same zygote; this results in the appearance of two faces. A DNA test is needed to identify the condition causing this appearance.
He is a very beautiful cat. The blue color of one of his eyes mostly appears as a kind of gemstone, glowing in contrast to his other eye. The color division of chimerism continues along the chest to the front legs, with the sides reversed.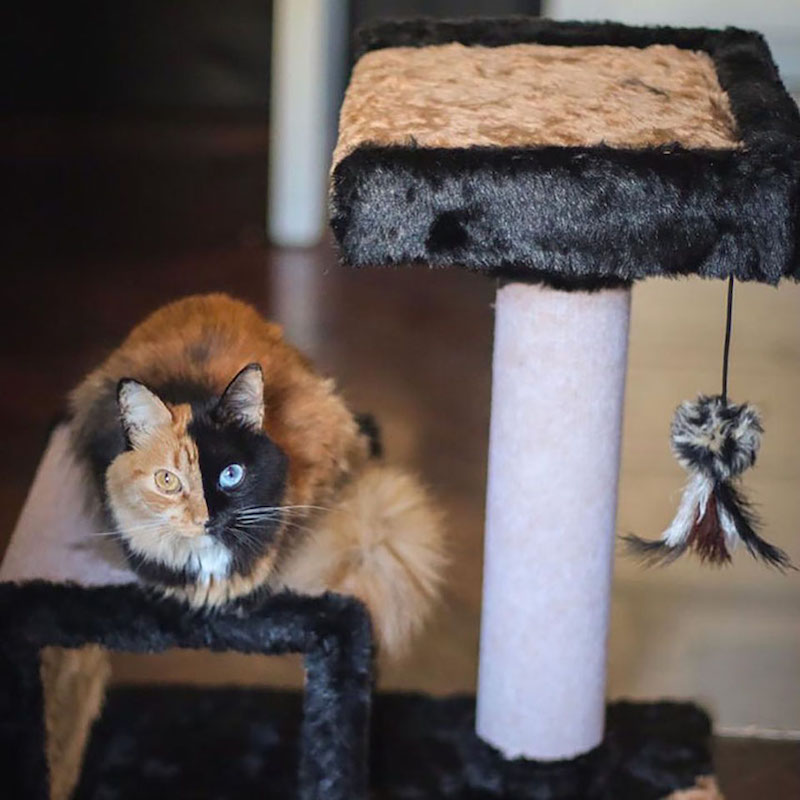 Thanks to the Internet, we can see that the condition that makes Chimera so striking is not so strange. There are many more cases of chimera animals, so it's not uncommon to see two-faced cats showing off their special beauty on social media.