A smiling dog and his little brother, a rather grumpy cat, prove once again that friendship does not discriminate between species. Indeed, a six-year-old Samoyed dog named Casper and his brother, a three-year-old Persian cat named Romeo, have become inseparable friends.
Although Casper is a rather smiling canine and Romeo, on the other hand, is a bit grumpy, they enjoy spending time together. Their relationship surprised people so much, that they both became very popular on Instagram, thanks to their deep friendship.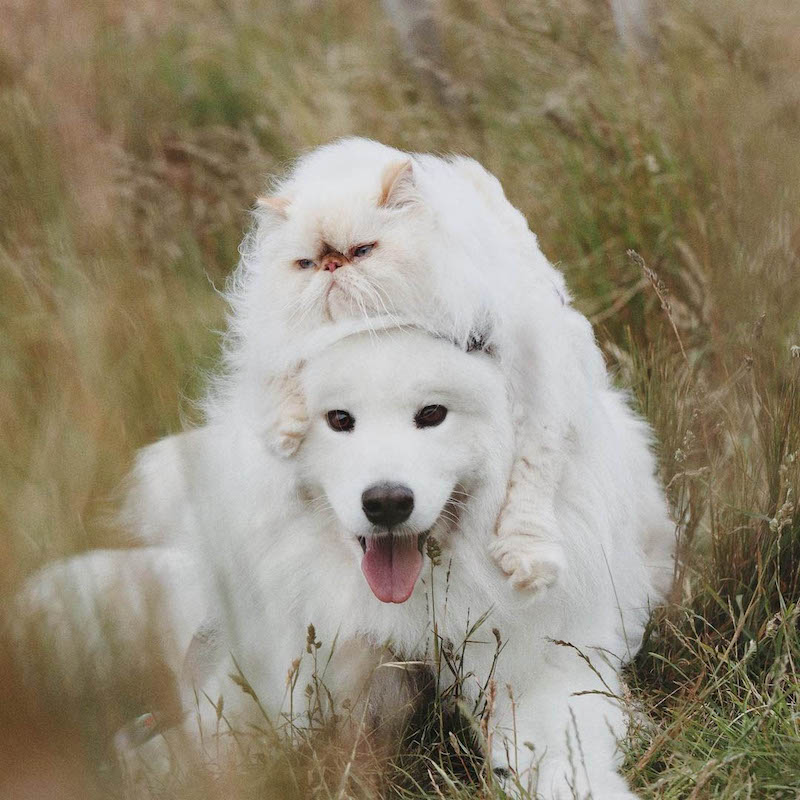 The smiling dog and the grumpy cat are like brothers
The two white brothers live in Christchurch, in New Zealand, with their 29-year-old mistress, Rinsa Li, who loves animals. But Casper and Romeo's fame isn't just due to their incredible friendship, but also their adorable expressions when they pose for a photo.
Their account on the Instagram platform which documents their daily life already has more than 68,000 followers who love to see their adventures.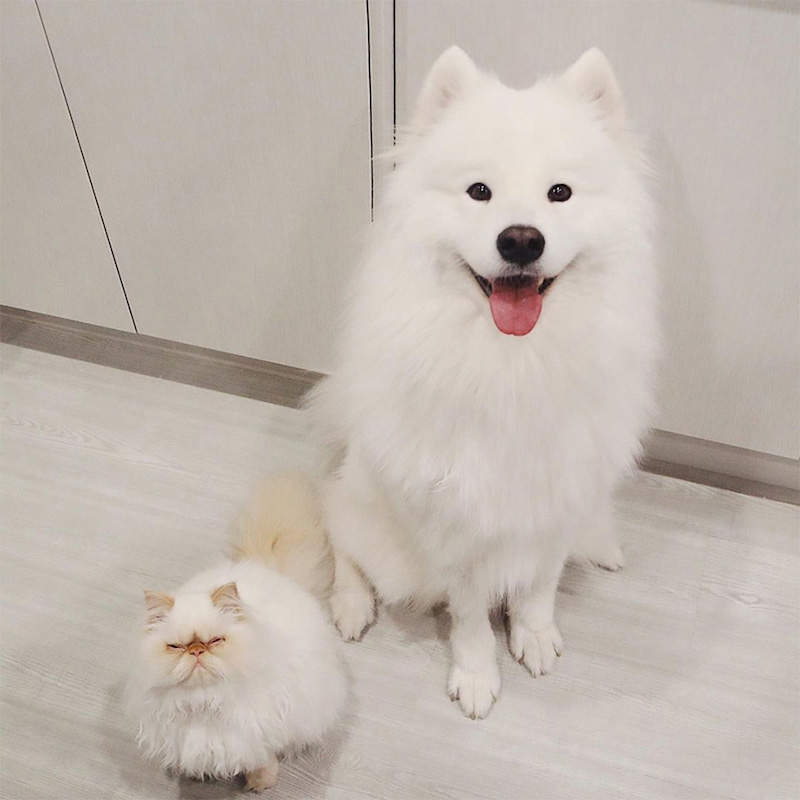 Rinsa told METRO:
"It's so amazing that the relationship of a cat and a dog can bring so many smiles around the world."
It seems that people identify with each other's personality, and that's why they choose to share their daily lives. People often joke about the two animals' facial expressions, and sometimes say things that refer to what they mean.
They describe Romeo's grumpy expression as "before coffee" and Casper's cheerfulness as "after coffee" some contrast bit curious. Also, Romeo's angry face is often said to be like a Monday, and Casper's adorable face personifies a weekend.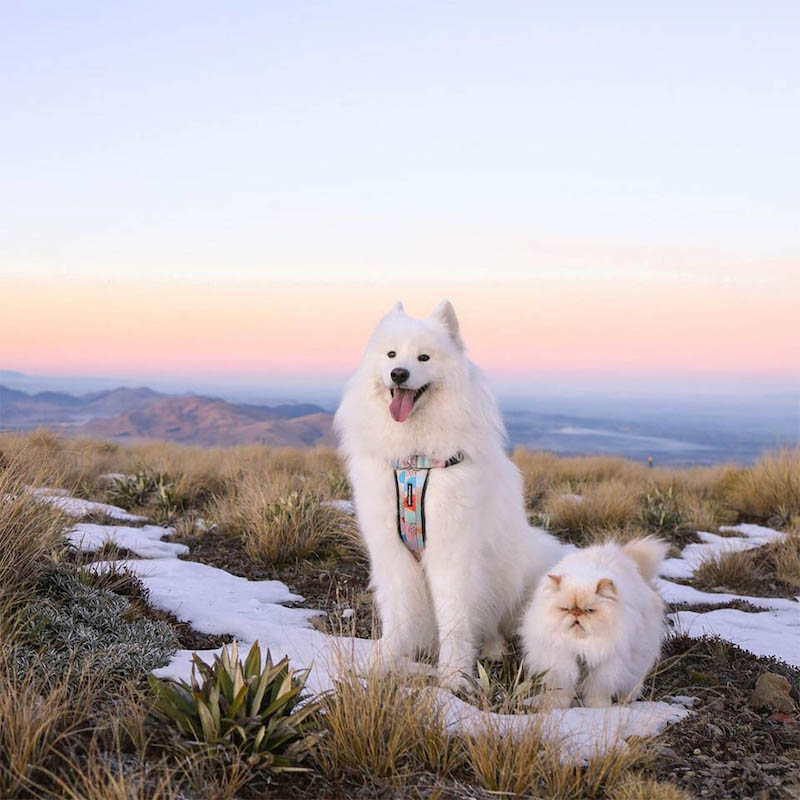 Anyway, the two personalities, although very different, go well together and give free rein to people's imaginations.
Before Romeo came into Rinsa's life, the woman had always wanted a cat, but was unsure of Casper's reaction. However, she decided to take Casper to a friend's house to meet her cat and he was shown to be very sweet and affectionate.
Rinsa commented:
"After that, all my doubts disappeared, I decided to start looking for the cat of my dreams, and I found Romeo. »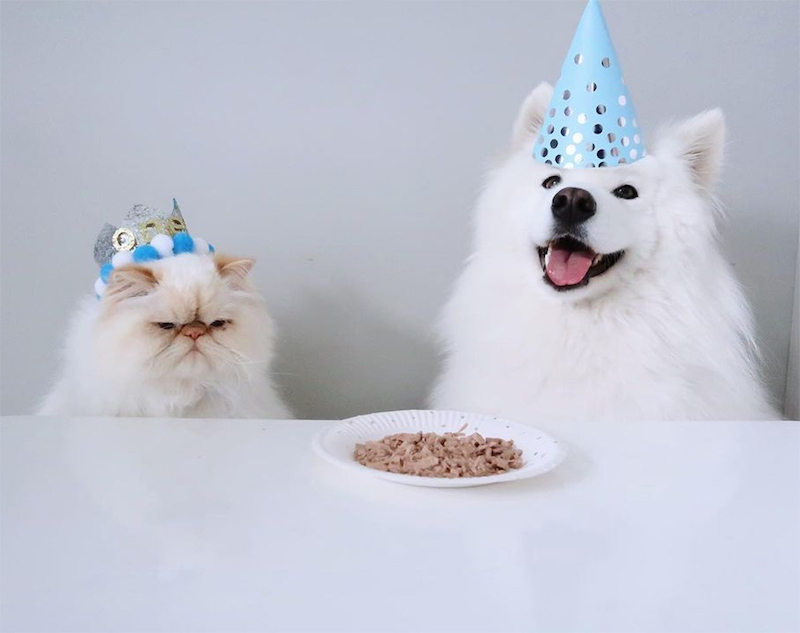 As soon as the two animals met, a friendly connection brought them together and they began to behave like real brothers. But it wasn't until Rinsa started taking photos of the two that she noticed their curious expressions as they posed.
Rinsa added:
"Their personalities are also very different. Casper is like an extrovert, he likes a lot of people. Romeo is the introvert. He prefers face-to-face contact. »
Despite all their differences, they continue to be best friends and true brothers, showing all their fans the great love they have for each other. Rinsa will be sure to continue sharing their daily life, so that their fans can follow this beautiful brotherly relationship.