The story of the dog who gets her first bed: This three-year-old dog named Harriet didn't know what it was like to have a warm place to rest. She was rescued along with 200 other dogs from a canine meat farm in Wonju, South Korea. Harriet was very scared when she was taken to the shelter, her behavior is understandable as her life has not been easy, these farms keep dogs locked in cages and living in deplorable conditions.
Nash McCutchen, coordinator of the Humane Society of Tampa Bay, said:
"They didn't have a cozy bed, they were all locked in there, they basically lived in their own filth, and they were thrown food to fatten them up. »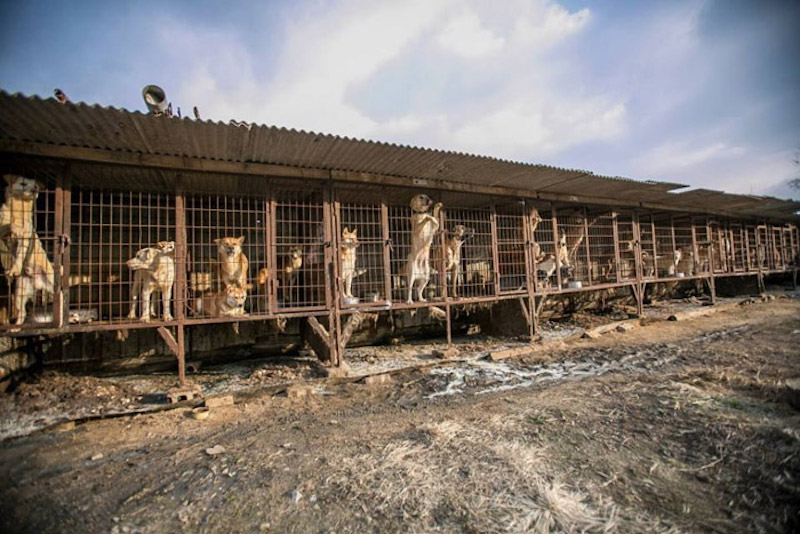 If Harriet had not been rescued, it is likely that she would have been cruelly killed, the dogs on these farms are tortured and often skinned before they are even dead.
Fortunately, the Humane Society International (HSI) rescued several dogs earlier this month, including Harriet, who was then flown with 13 other dogs to San Francisco to start a different new life, where she was taken in by the Humane Society of Tampa Bay.
This female dog Rescued From The Meat Trade Can't Believe She Now Has A Bed
"When she arrived here, she was quite discouraged and distant."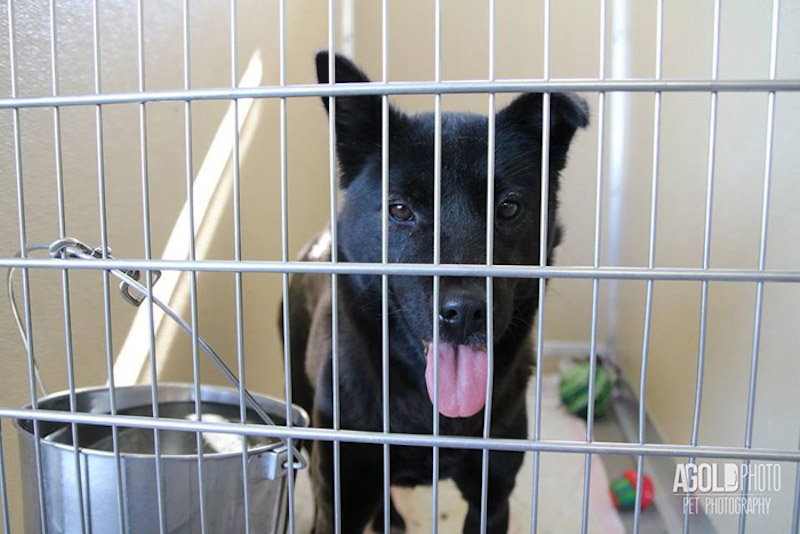 After a week, Harriet began to feel more confident and walked to the front of her cage. The members of the organization wanted to take the dog to the playground, but it was not easy.
"We had to help her because she didn't know how to walk on a leash. »
According to Nash McCutchen, Harriet didn't seem to know what to do in an open space, she stood still, but the members of the organization decided not to abandon her. One day, Leslie Menichino, who is one of the shelter's volunteers, decided to take the dog to the organization's offices and something happened that caught her attention.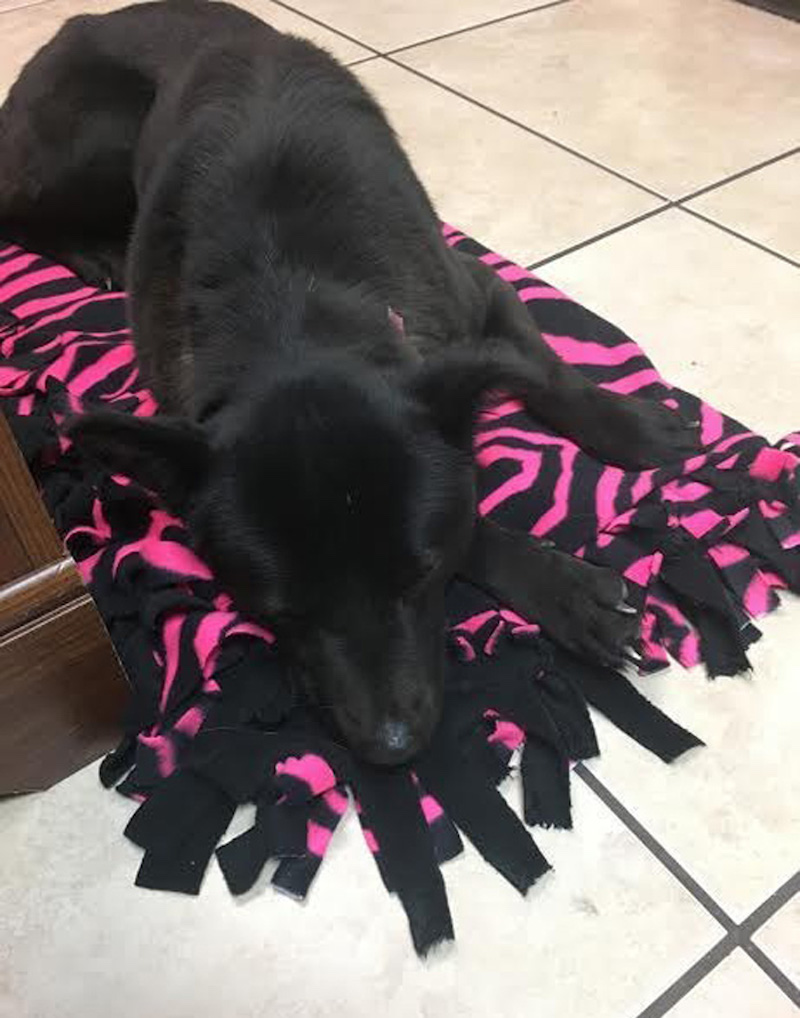 Leslie then says:
"She was standing in the middle of the desk on the blanket I had spread out for her. After a short time, I saw her begin to fall asleep in a sitting position. That's when I took my phone and started filming it.
She can finally rest after being rescued.
Leslie decided to help her lay down on the blanket, which was apparently the first bed she had in her life.
Nash McCutchen said:
"We think when she was on the farm they were all so tight they fell asleep standing up. »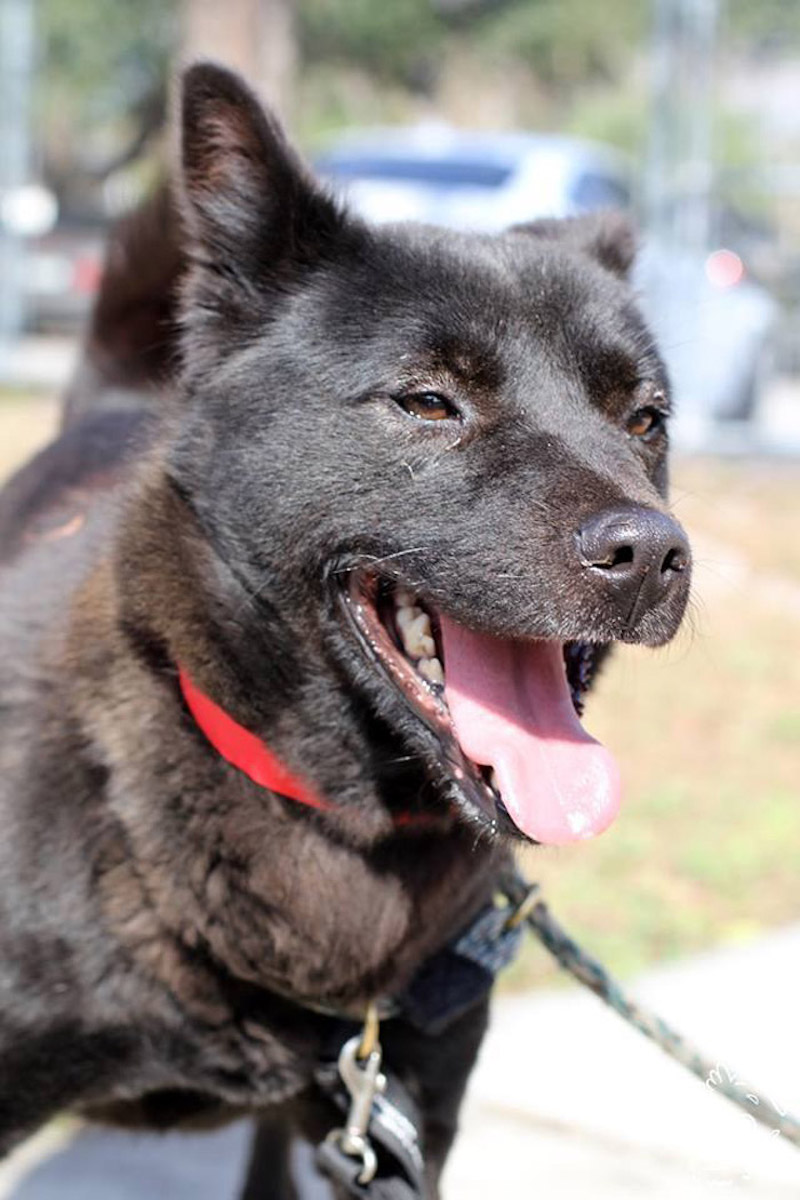 Harriet slept for many, many hours.
Leslie explains as follows:
"Witnessing it brings tears to my eyes and makes me happy. »
This adorable dog is not yet available for adoption, but she has made great progress.
Nash McCutchen said:
"In the last three days alone, she has made progress. It may take a little longer than a normal female dog".
Harriet also enjoyed eating the treats Leslie handed her.
"There's still a lot of work to do to get her comfortable enough to go into a house. We'll take care of her until that happens. »